The Lady Bearcats brought the energy this weekend with a 4-1 record & 2nd Place at the Ellsworth 🏐 Invitational! #BearcatPride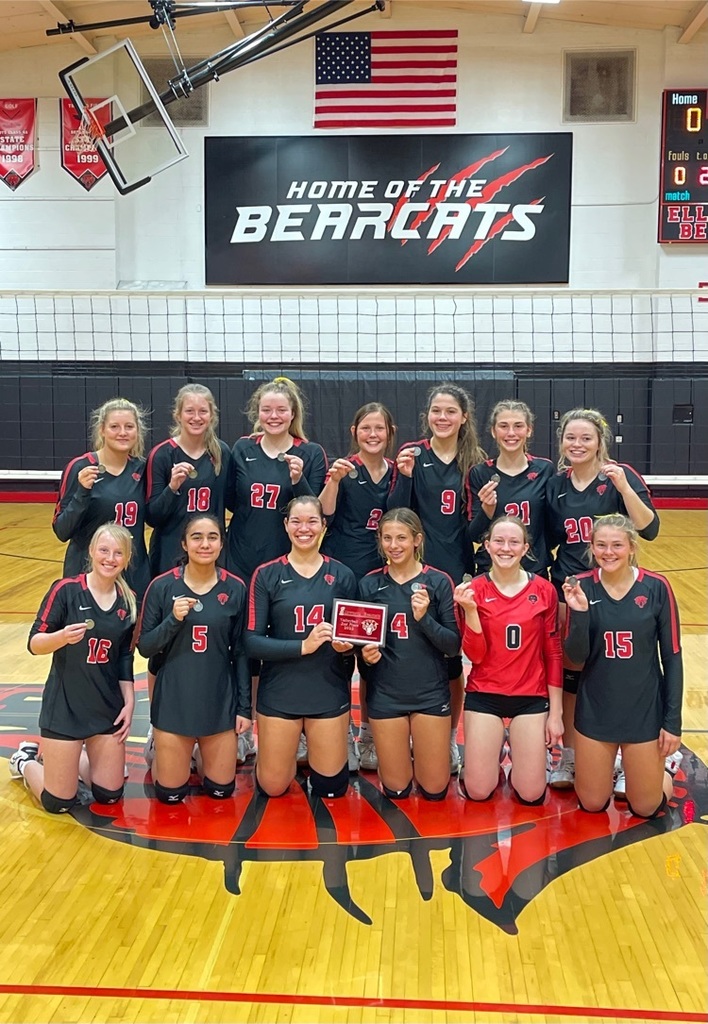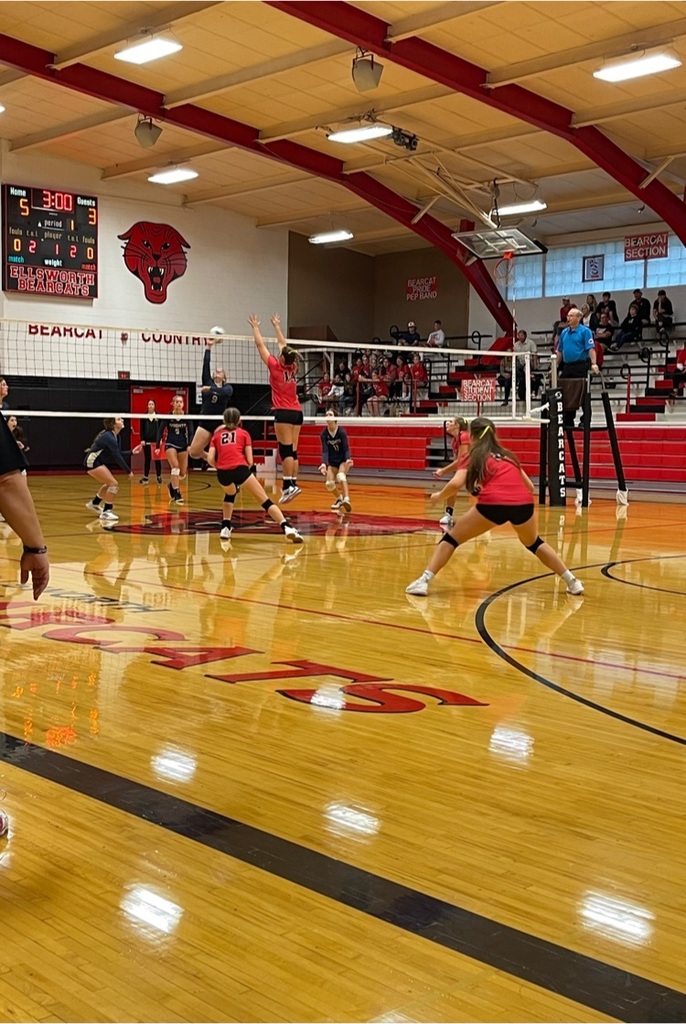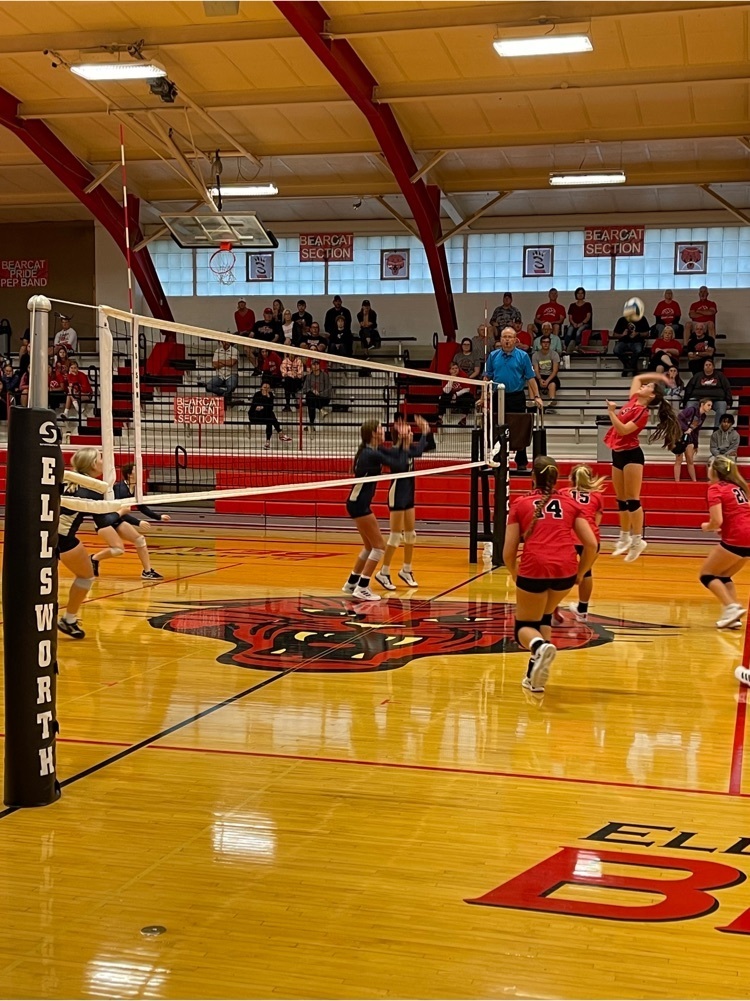 Bearcats improve to 2-0 defeating Republic County 32-0!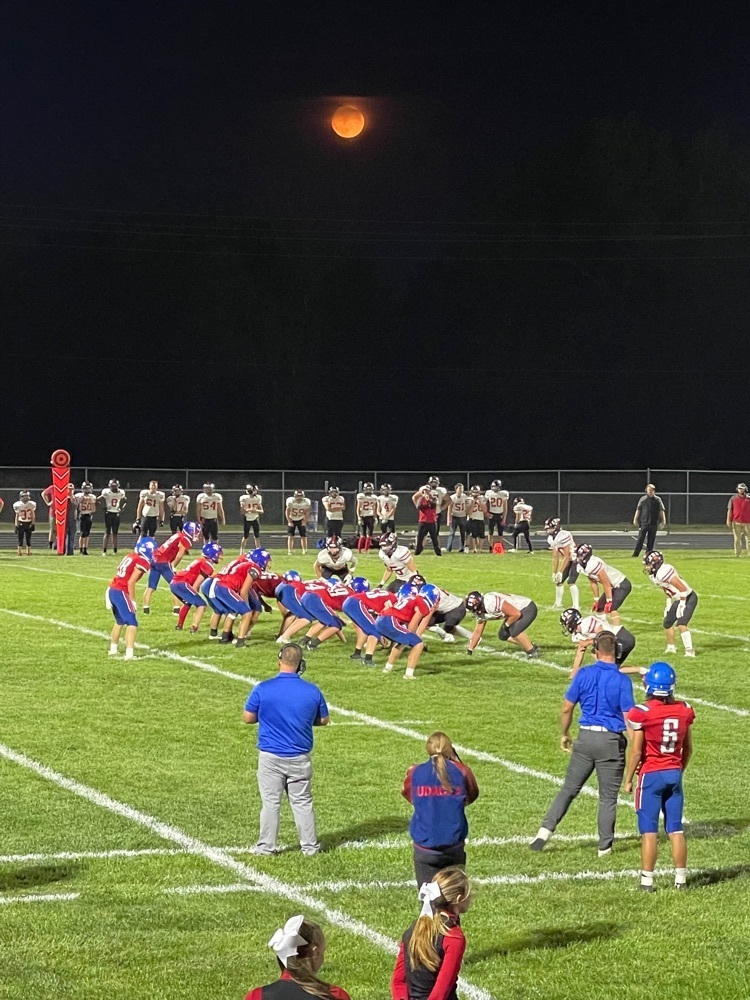 Athletics: Congratulations to Senior Bearcat Byron Johnson on his performance at the Hesston Cross Country meet on 9/8! *Byron was a 3rd Place Medalist in the Class 1-3A senior boys' race & a 5th Place Medalist overall in the Class 1-6A senior division with a time of 17:40 (5K).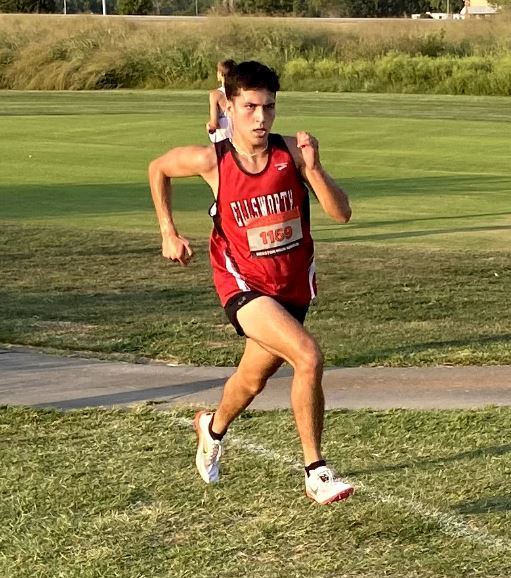 Athletics: 9/13 HS Volleyball vs Sacred Heart 5:00 PM *Location & Order: EJSHS Gym - V/JV/V (No C & No matches at City Hall due Sacred Heart having low #s)

Please congratulate the EHS Women's Tennis for placing 4th today out of 8 teams at the Smoky Valley Invitational. Today's meet was an "Open" tennis meet which means it is just like regional and state tennis with 16 singles and 16 doubles entrants. Both of our singles entries medalled as Calli Sheridan placed 4th and Inarie Rippert placed 5th. We also brought an extra singles player, Felis De La Cruz, who won the consolation side of the bracket and medaled in 9th place going 3-1 on the day. Also competing for us, but not medaling, were the doubles teams of Elena Jundt and Bekah Vague (8th place) and Sami Couch and Emma Salyers (10th place).

Athletics: 9/8 JH Volleyball @ Ellsworth vs Beloit - 4:15 PM *Location-Level: City Hall - B/C/C EJSHS - A/B/A *JH Football @ 5:00 PM (A/B-5th Qtr)

Athletics: 9/15 HS Volleyball @ Little River 4:00 PM *Schedule: 4:00 JV (south court - Best of 3) C (north court - Added Modified Match) 5:00 Varsity (south court - Best of 5)


Lady Bearcats varsity tennis place 2nd at Phillipsburg meet! Callie S. finished second at #1 singles, Rebekah V. and Elena J. fourth at #1 doubles, Inarie R. second at #2 singles, Samantha C. and Emma S. first at #2 doubles! Bearcat Varsity Tennis will be at Smoky Valley tournament this Thursday!

JV Football defeats Beloit 14-6
EHS Pep Rally for the home opener for FB! Go Bearcats!!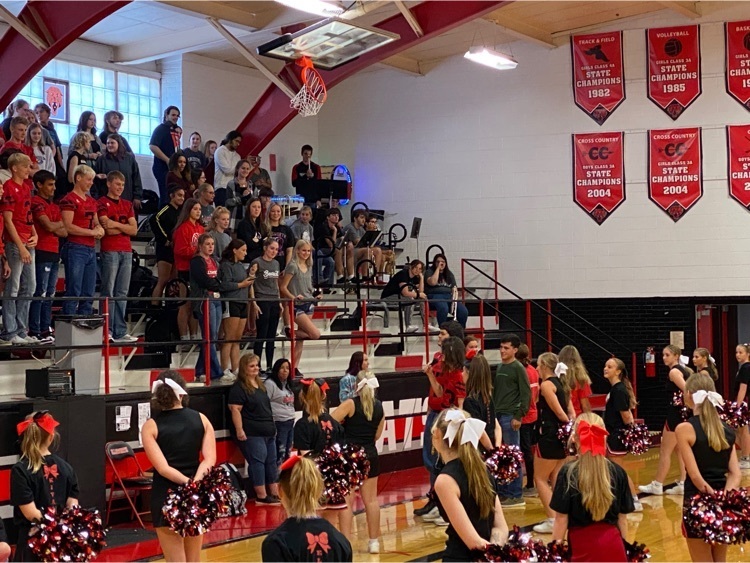 A BIG Bearcat Thank You to our Game Day Grounds Crew!👏👏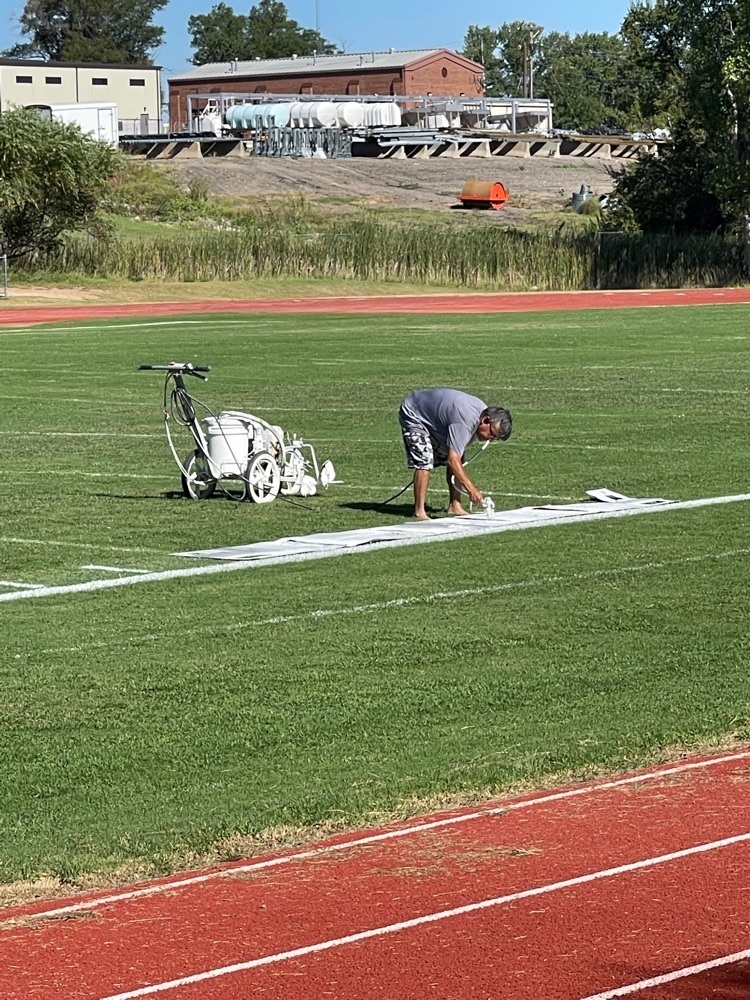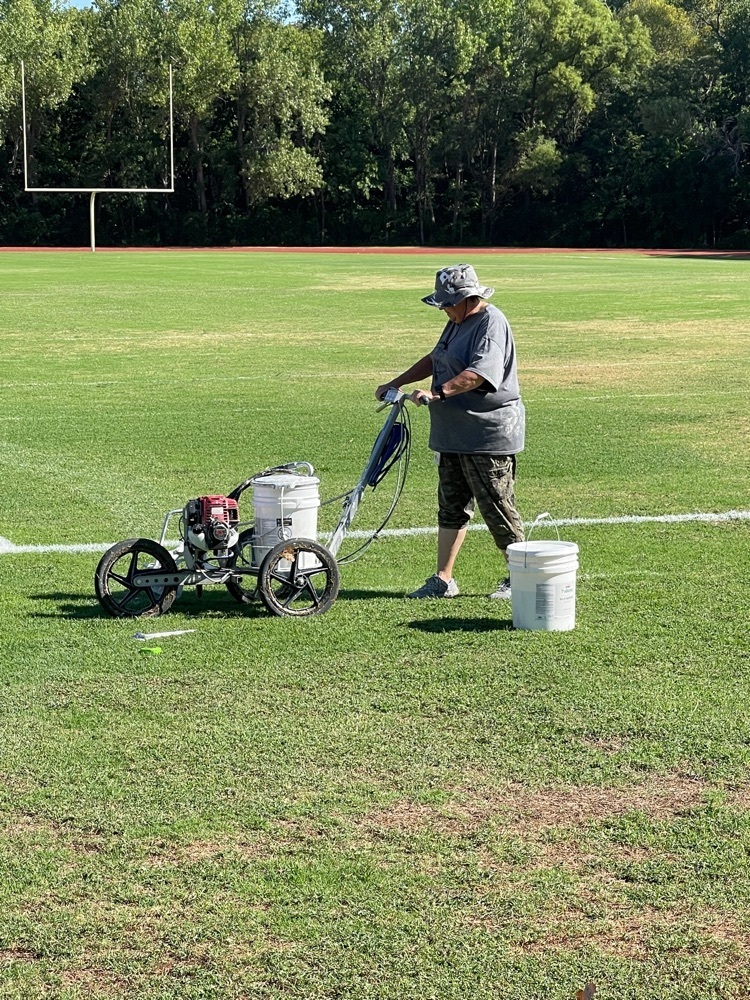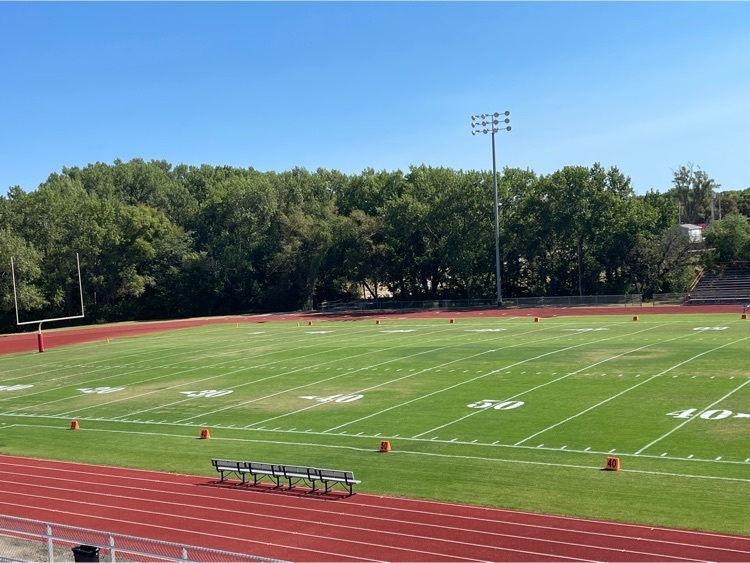 Mr. Davis' dedication to our student has no bounds! We appreciate it! #safetyfirst

Lady Bearcats JV Tennis Win 1st out of 8 teams at home invitational! With a total team effort and individual contributions, Lady Bearcats won some tough and close matches to earn the tournament plaque! Makenna H. took first in #1 singles, Emma S. and Eva N. second in #1 doubles. Charlotte B. earned first place in #2 singles, Caylee H. and Cadence H. first in #2 doubles. Zoe W. played unnatached and went 1-2 for 6th place. Bearcat Tennis are back at it on Tuesday after Labor day for their first varsity away meet at Phillipsburg!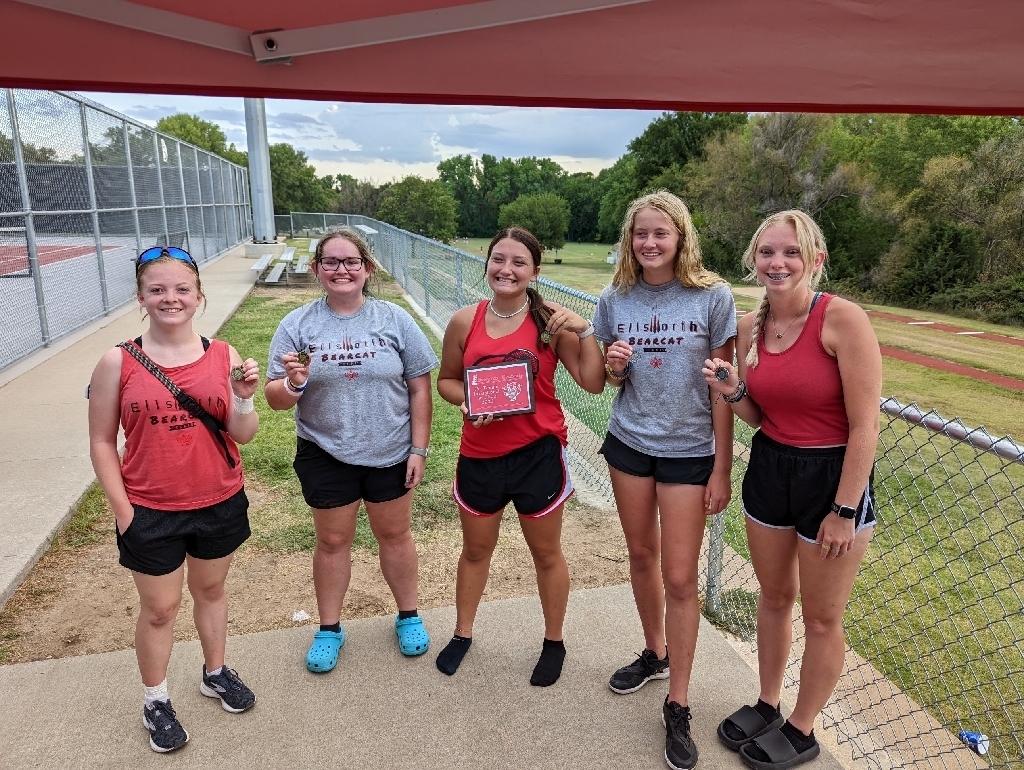 HS Volleyball: Beloit (#4 in Class 3A) beat the Lady Bearcats 25-12, 25-14

JH Bearcat football defeated by Sterling 0-22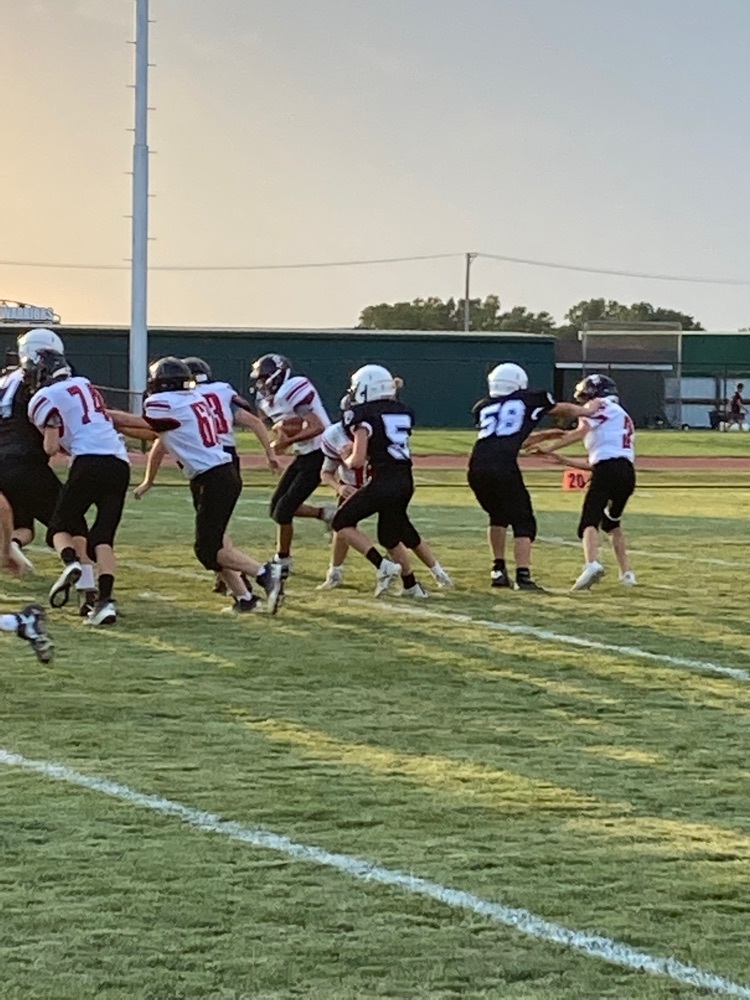 HS Lady Bearcat volleyball loses a close match against #3 ranked Ellinwood (Class 2A): 20-25, 23-25

JH Volleyball Lady Bearcats A-B-C sweep the Sterling Black Bears🧹🧹🧹