Join us in congratulating Madison Kelley as she represents USD327 at the 2021 Kansas State University All Star Marching Band.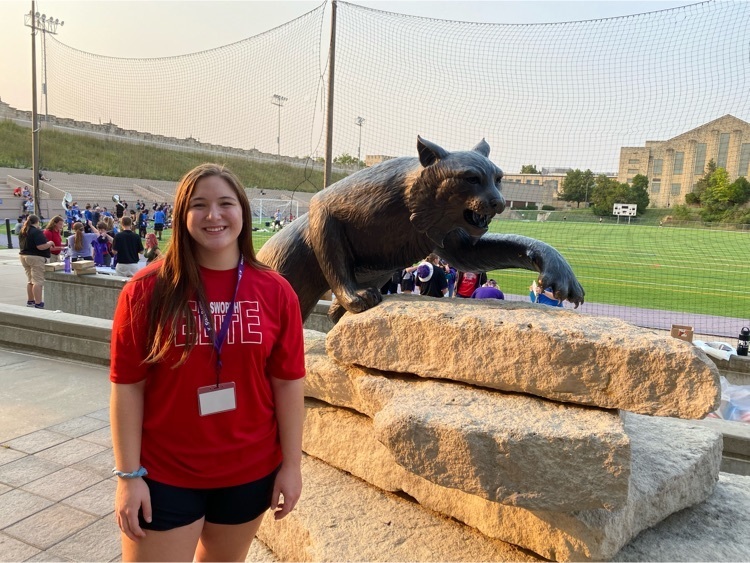 RESCHEDULED: 9/27 HS JV Girls' Tennis @ Ellsworth, 3:00 PM
3rd grade remembered 9/11 and our amazing first responder heroes. Thank you!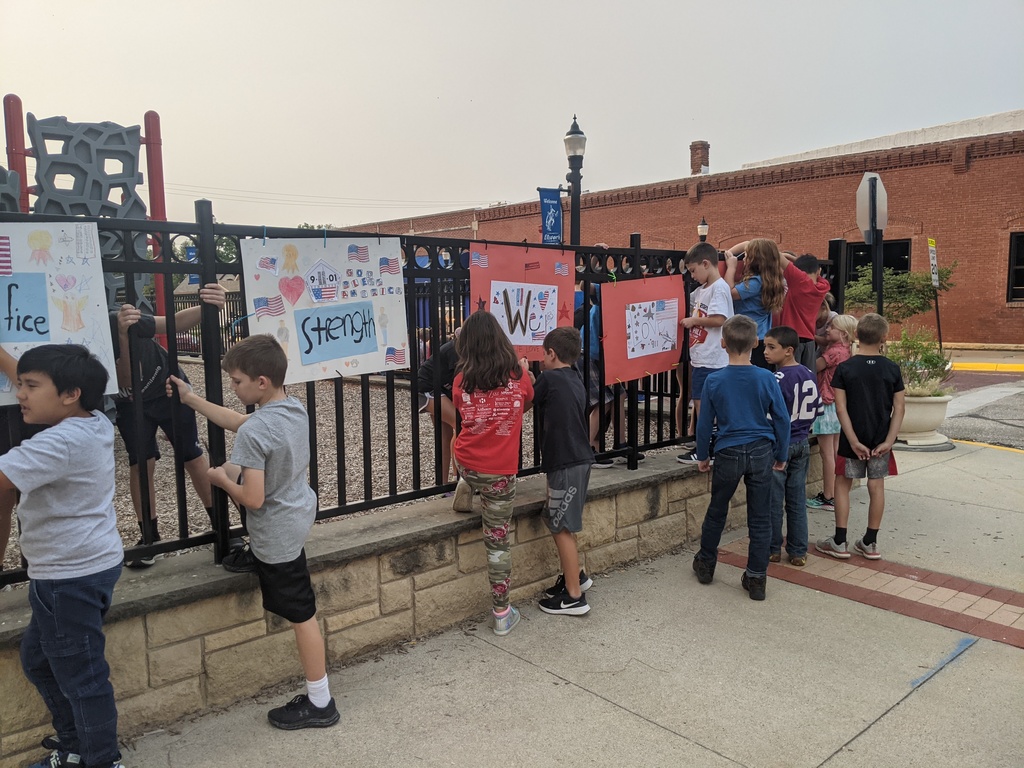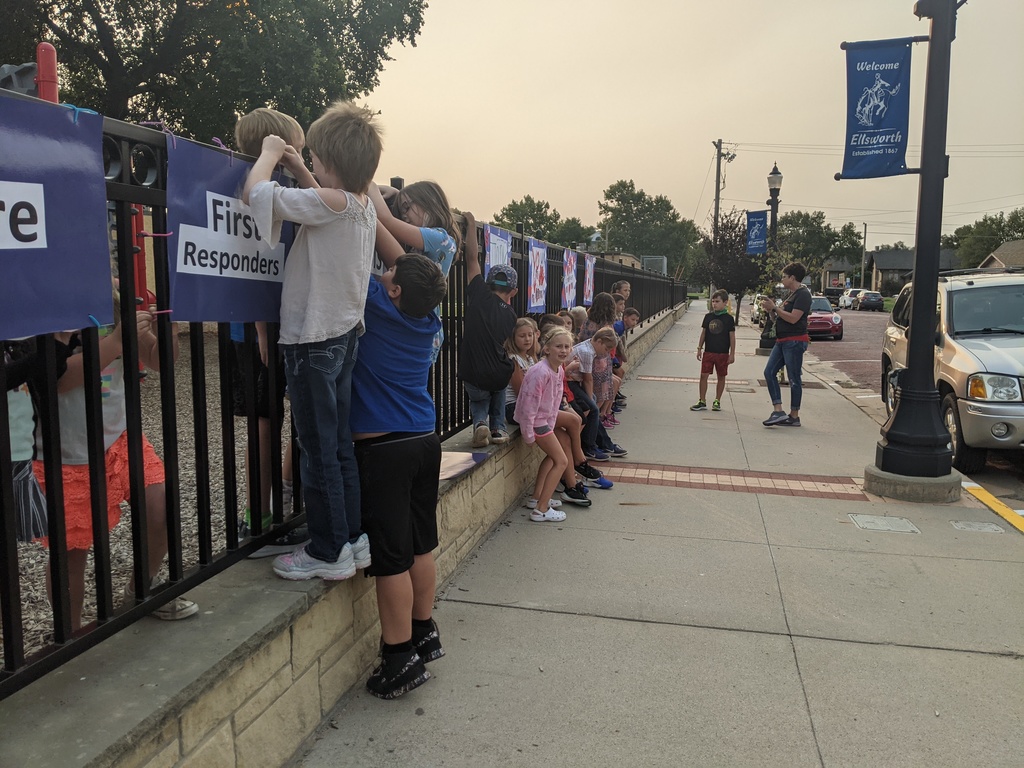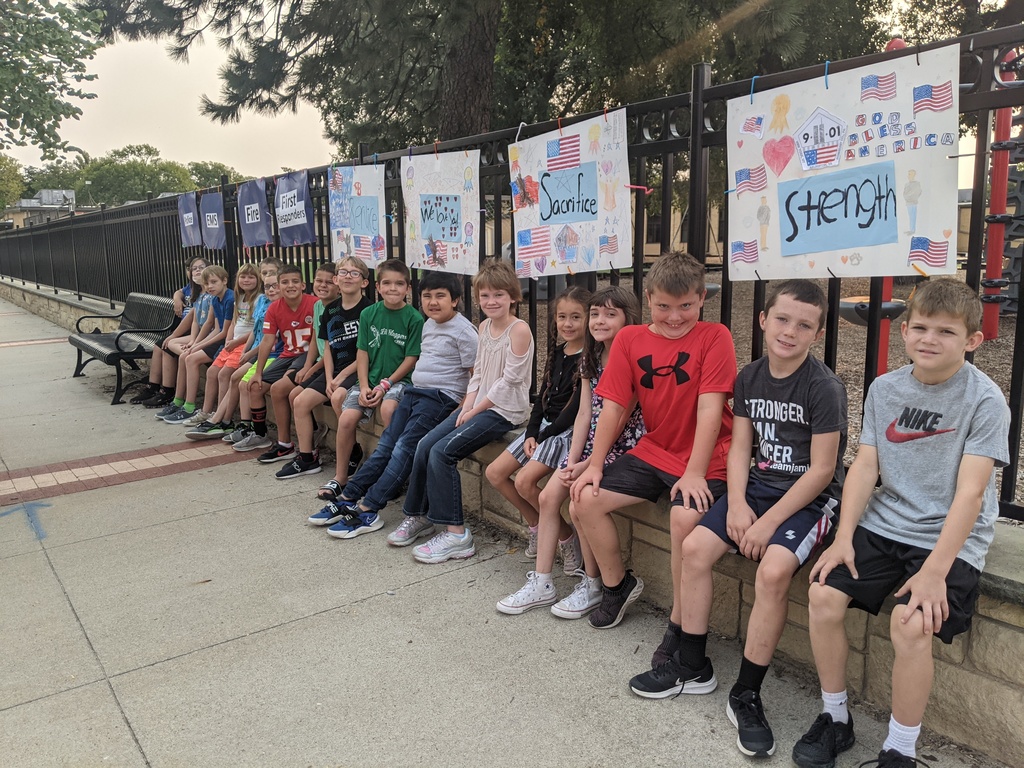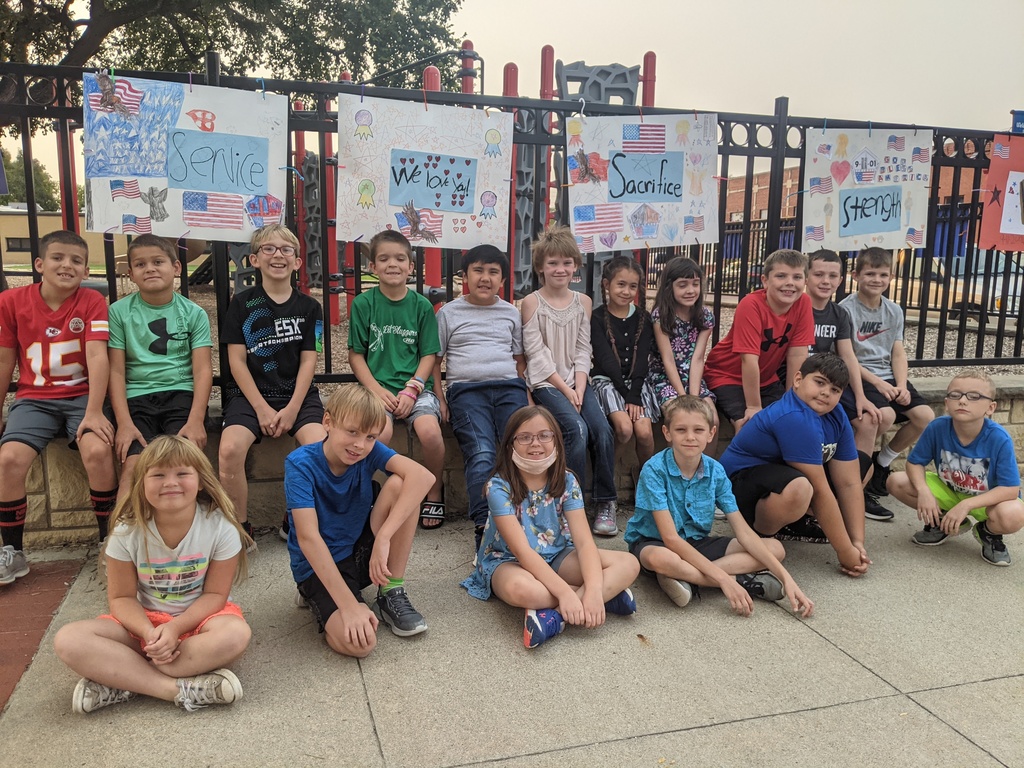 Bearcat Football over Beloit 26-16.
Beloit takes the second match in 3 sets.
Bearcats B-team split matches with Beloit winning the first one in three, 23-25, 25-23, and 15-7. The second match went to Beloit 23-25 and 21-25.
Ellsworth JH wins match 1 in Beloit 18-25, 25-14, 15-8!

Athletics: 9/11 HS Volleyball - Ellsworth Invitational (Schedule)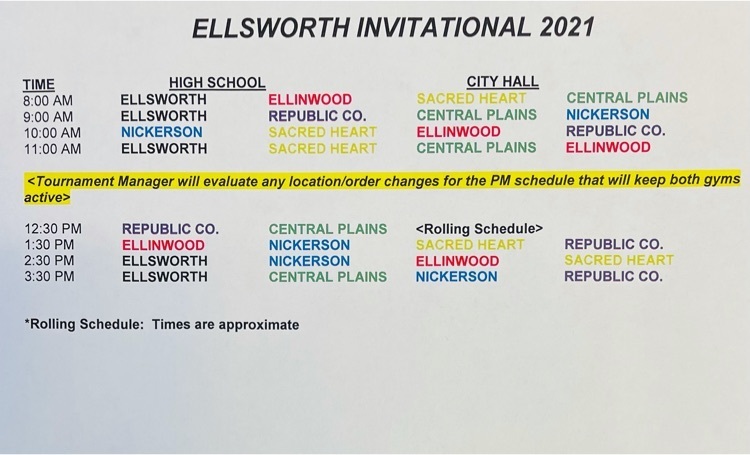 Athletics: TIME CHANGE *5:00 Start Time for 9/10 HS FOOTBALL @ Republic County (Field Light Issues)

Athletics: JV Football *Bearcats defeat Sacred Heart 42-0

9/9 JH Volleyball @ Beloit 4:15 PM *ABA @ HS Gym (1711 N Walnut St) *BCC @ Elementary Gym (1201 N Bell St) JH Football 5:00 PM

9/9 HS Cross Country @ Hesston Golf Park (east side of town) *3:30 9-Girls *3:55 9-Boys *4:20 10-Girls *4:45 10-Boys *5:10 11-Girls *5:35 11-Boys *6:00 12-Girls *6:25 12-Boys
USD 327 is seeking an individual to fill a full time secretary position at Ellsworth Junior Senior High. Interested individuals may fill out the classified application at the following link.
https://www.usd327.org/browse/199964
USD 327 is looking for a full time van driver. CDL preferred but not required. Compensation will be based on experience and qualifications. Applications located at
https://www.usd327.org/browse/199964

Bearcats execute a 31-0 Victory over the Sacred Heart Knights!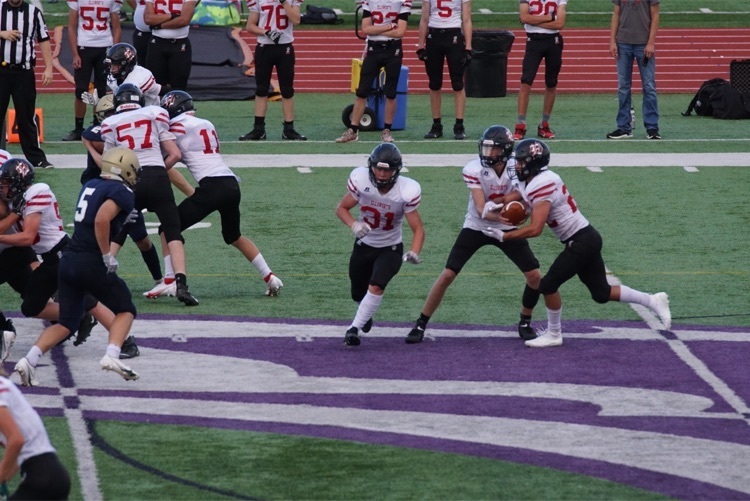 Do not open any attachments from an email that looks like it is from Kristy Rodriguez, with the subject line: "Send data from FX1..." The body of the email may say "Please see the attached." But please do not. We are working to secure Dr. Rodriguez's account.

TIME CHANGE for HS FOOTBALL Tonight (weather related): *6:00 PM Start Time @ Salina-Sacred Heart (Kansas Wesleyan)

9/4 EJSHS CROSS COUNTRY @ Hays-TMP (replacement meet) *Location: TMP Campus 1701 Hall St. *9:00 AM - 7th Grade Boys & Girls *9:20 - 8th B&G *9:50 - 9th-10th Grade Girls *10:20 - 9-10 Boys *10:50 - 11-12 Girls *11:20 - 11-12 Boys

JH Football hopes to start around 6:20 PM