More picks of the Block Party at EJSHS!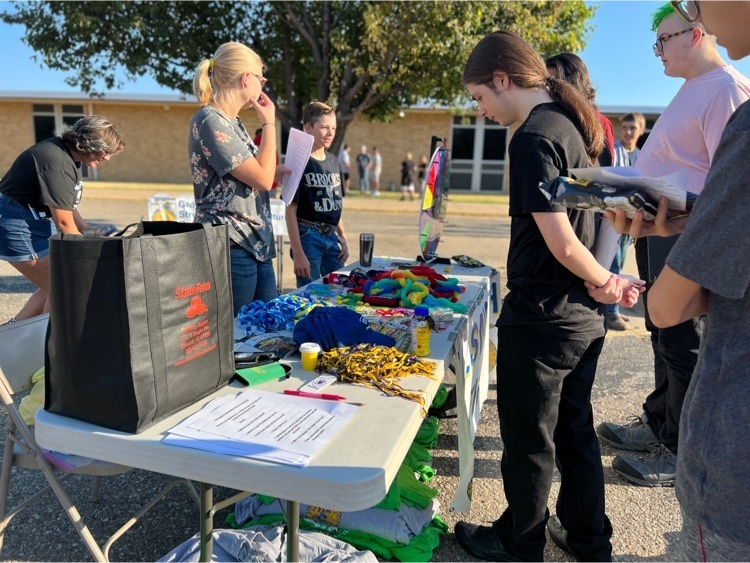 Thank you to our community members for supporting our students during our Back to School Block Party. It was a huge success!!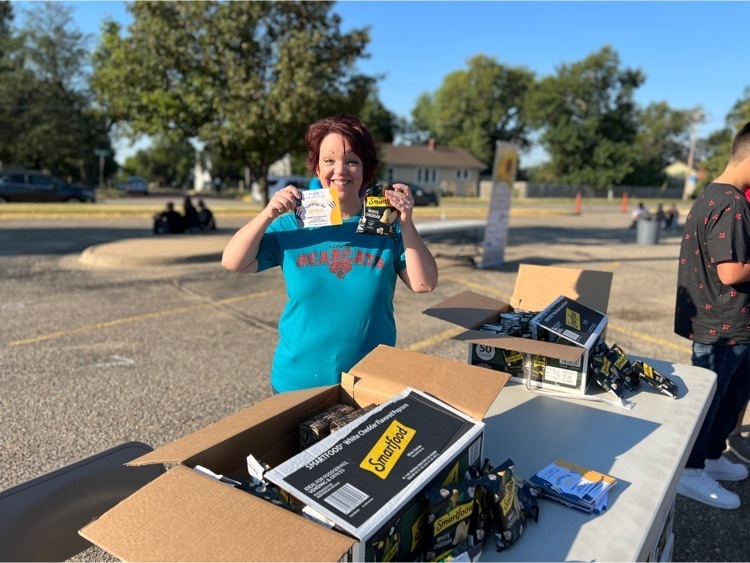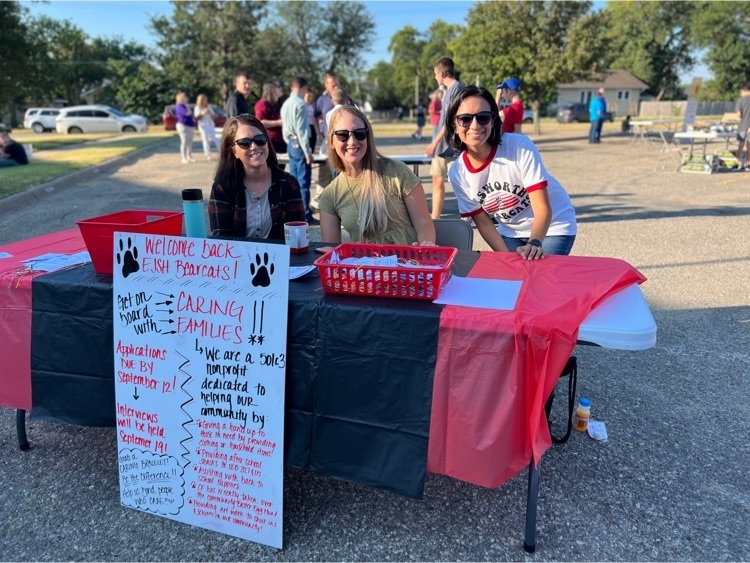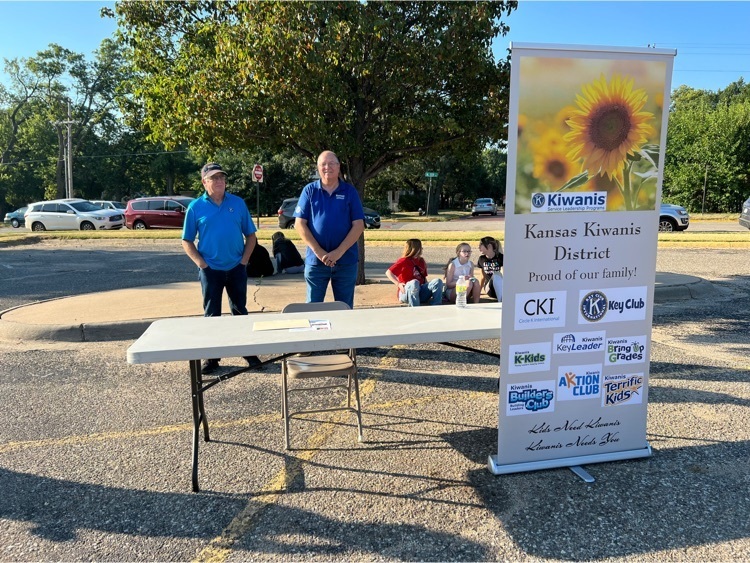 Bearcats getting back in action!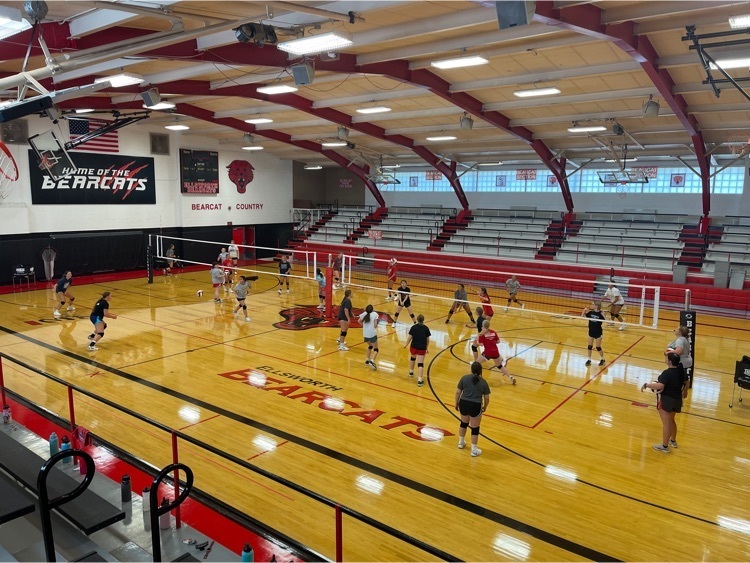 Welcome to the first day of school at EES!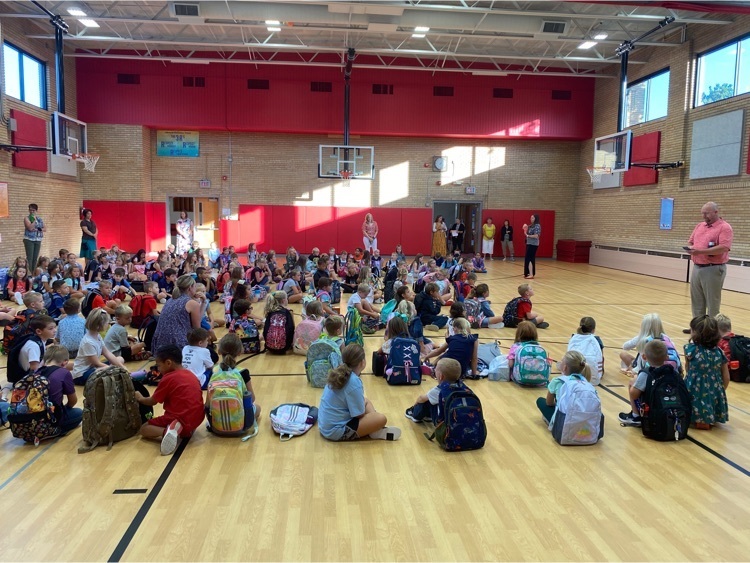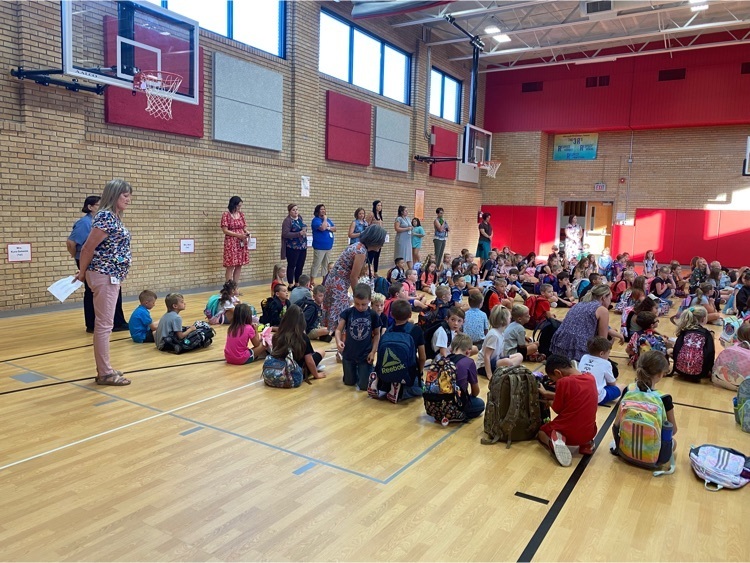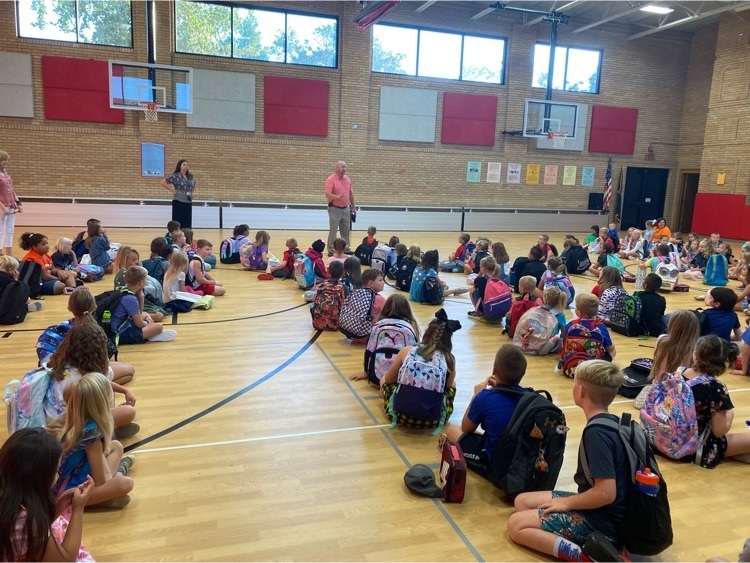 KMS staff participated in a photo scavenger hunt Tuesday. Here is the result of the hunt as well as a sneak peak of classrooms. Bring on the students! (You may have to copy the link below into a browser to get it to play.)
https://video214.com/play/r5lfMWBgd9RWYE2ChJko7w/s/dark

Vibin' Nutrition brought by drinks for teachers in celebration of the new school year! It's good to be a Bearcat!! Thank you Vibin' Nutrition! It is truly appreciated!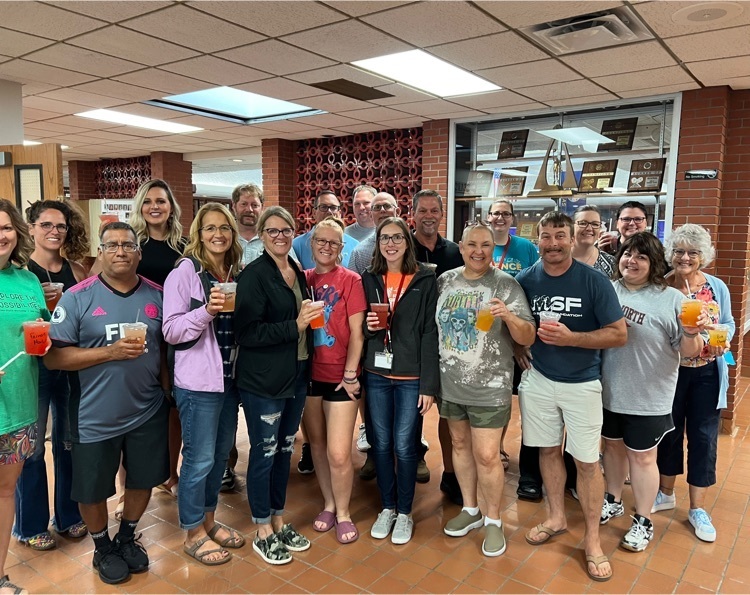 EJSHS Students and Families, On the first day of school, StuCo has planned a Block Party. The block party will be from 8 am till 10 am. We will hold it on the parking lot in front of the building. That means no one will be allowed to park in that parking lot for Thursday. When students arrive at school, they will first report to to their Advisory group and then will go to the block party. Please be on the look out for our Block Party poster on Instagram and Facebook. We can't wait for you to be back at school!
When you ask your community to provide water for the classrooms to support students and they come through immediately, that is what community is all about! Thank you Cashco for your dedication to our students! Simply amazing!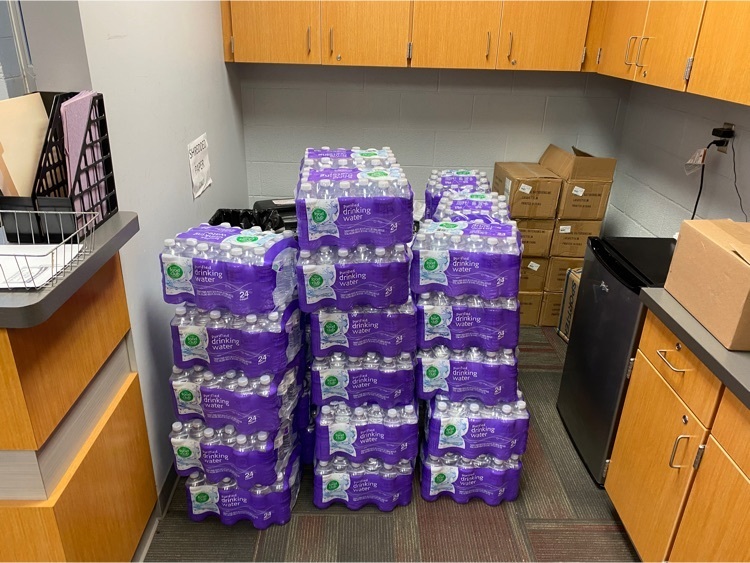 Teachers learning about our new intervention program FastBridge. This will allow us to better understand where our students are at academically! #LetsGrow327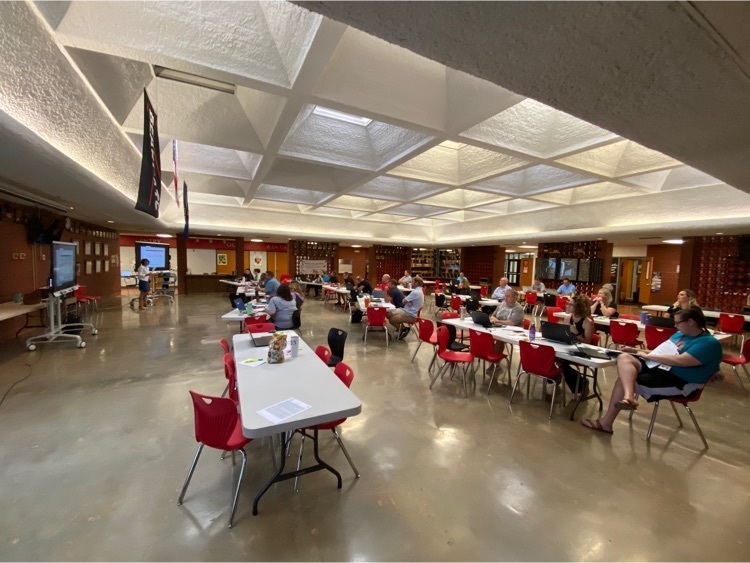 Athletics: FOOTBALL Practice on Monday, 8/15, for High School & Junior High will start at 6:00 PM (due to projected heat). Enter through Weight Room Doors.
School is right around the corner. Make plans to attend the Back to School Night!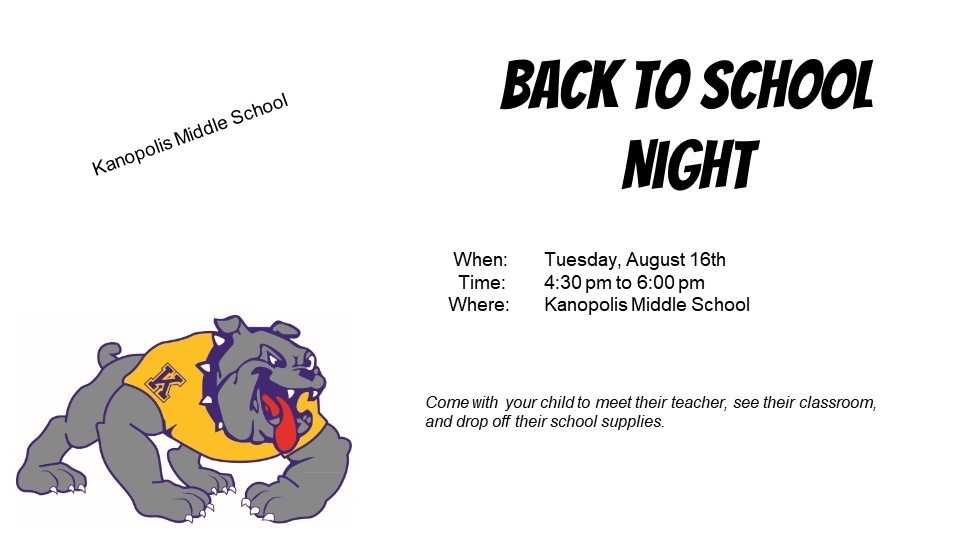 A big shout out to the custodians at EJSHS for sprucing up our limestone sign in front of the school! New beginnings are on the way!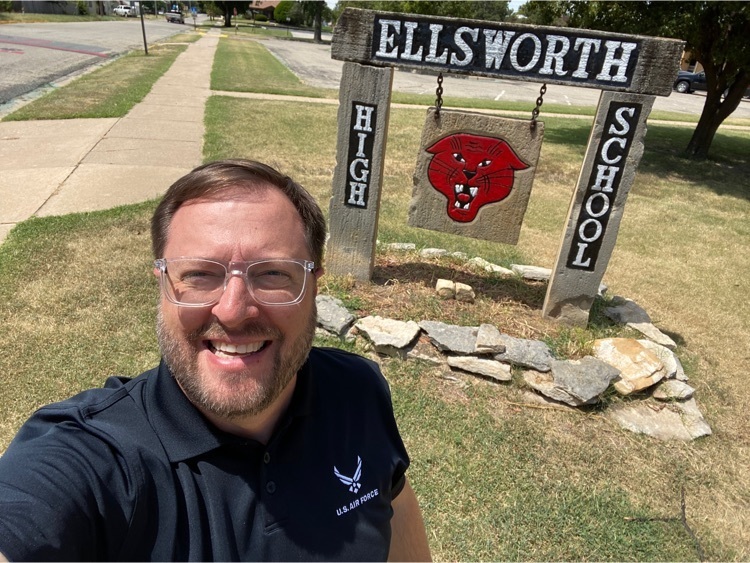 no tennis today due to weather and lightning in the area!

Athletics: Impact Concussion Tests for 7th, 9th, 11th, & New Students available after Weights & Conditioning sessions Aug. 1st - 5th @ EJSHS Library.