Athletics: 5/13 HS TRACK League Meet @ Republic Co. will resume today @ 5:00 PM. *Day 2 due weather delay

Athletics: (UPDATE) HS TRACK Schedule changes due to the possibility of severe weather: Start the 3200 M @ 4:30. Prelims @ 5:15. Running event finals will start 15 minutes after Prelims.

Athletics: 5/12 HS TRACK (NCAA League) @ Republic Co. 3:30 PM *Schedule of Events
https://5il.co/19srr
5/12 HS SOFTBALL @ Republic Co. 3:00 PM *Lions Field 1625 12th Street

Athletics: ADMISSION to Regional Baseball & Softball (KSHSAA Events) $6 Adults; $5 Students (k-12); No Passes accepted

SOFTBALL (Location): 5/16 @ Kingman 3:00 PM *Riverside Park 112 S. Main From Hwy 54 - Turn south onto Main St/Hwy 14; Continue south, cross the railroad tracks and the river; Riverside Park on the east side of the street

BASEBALL (Updated Regional Bracket & Information) *bracket
https://5il.co/1advi
*5/18 Semifinal/Championship Round: Great Bend Sports Complex 41 McKinley Street (NE field/diamond) *bracket
https://5il.co/1advi

BASEBALL: Class 3A Regional *5/16 (1st rd) @ ELLSWORTH vs Lincoln-Sylvan-Lucas 5:00 PM *bracket
https://5il.co/1aczc

SOFTBALL: Class 3A Regional *5/16 ELLSWORTH vs Nickerson @ Kingman 3:00 PM *5/16 (semifinal) TBD @ Kingman *5/17 (championship) TBD @ Kingman *bracket
https://5il.co/1acwi

Athletics: Congratulations to Junior Rowdy Dunn - 8th place Medalist at the NCAA League Golf Tournament!
You still have time to order a yearbook! Click on this link for more information - bit.ly/3w3BXp1. If you don't know if you've already ordered a yearbook for your student, please email yearbook advisor Dawnae Bunch at
dbunch@usd327.org
to find out.

Athletics: "Bearcats with the Sweep" *(softball) Lady Bearcats 17 Sacred Heart 7 *(baseball) Bearcats 10 Republic Co. 0

Athletics: *(Softball) Lady Bearcats 10 Sacred Heart 5 *(Baseball) Bearcats 5 Republic Co. 0

Five students represented USD327 at the KSHSAA for speech and drama championship and festival this weekend. Peyton C finished in the top twelve by breaking into semi-finals. Avery H received a II rating on her Humorous Solo. Avery H and Katelyn S received a II for Improvised Duet Acting. Sierra L and Garrett L also did an outstanding job in Improvised Duet Acting.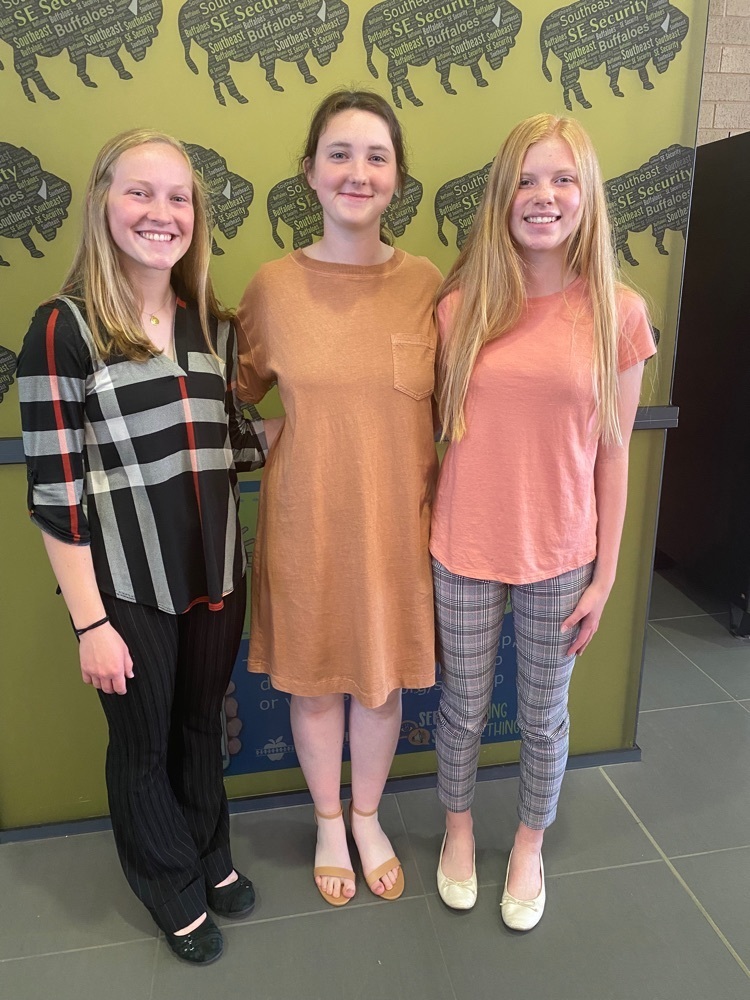 Athletics: (CANCELLED) 5/5 HS SOFTBALL @ Plainville has been cancelled & unable to reschedule.

Athletics: (RESCHEDULED) HS GOLF @ Ellsworth - Friday, 5/6 @ 3:00 PM


Athletics: (UPDATE) HS TENNIS Regional @ Smoky Valley has changed to a 1-day tournament on Friday, May 6, 8:00 AM (due to weather)

Spring Athletics Senior & Parent Recognition: Good Luck Seniors!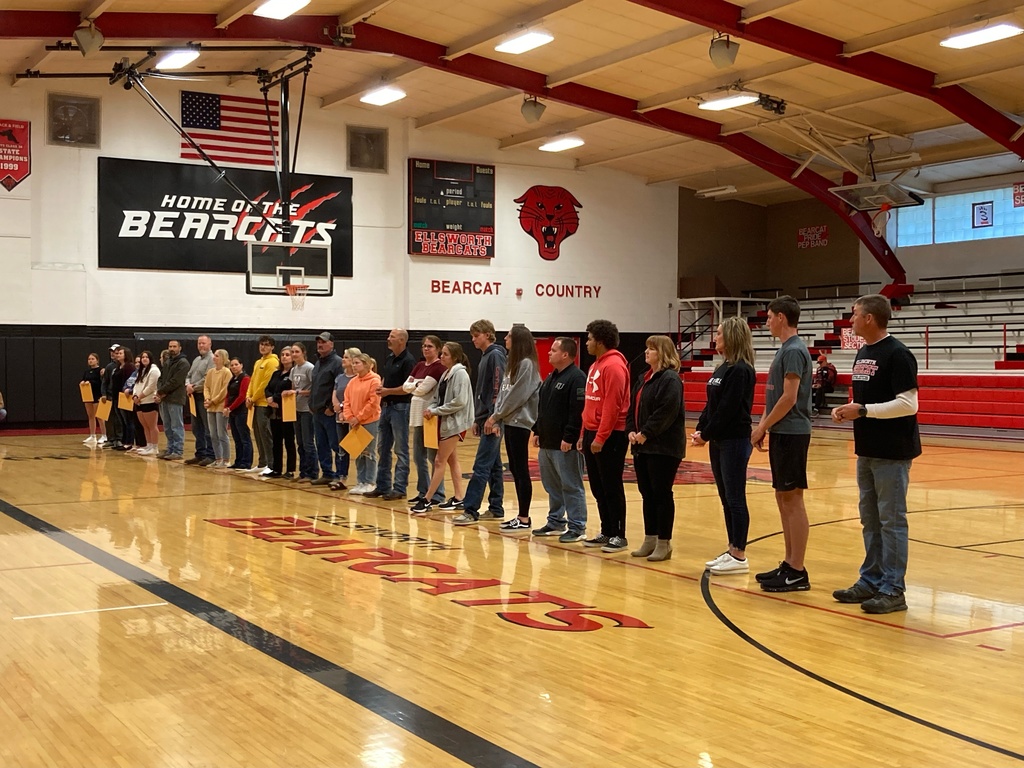 Jr High C team tennis finish with a 20-4 outing at Hoisington!