Athletics: RESCHEDULED - 2/7 HS Basketball @ Plainville - 4:30 PM

Athletics: ATTENTION: HS Basketball @ Plainville tonight, 1/25, has been POSTPONED due to travel conditions Northwest of Ellsworth. *Reschedule date TBD

Athletics: UPDATE: *1/25 HS Basketball @ Plainville - 4:30 PM (Order in Cardinal Gym: JV Boys, V Girls, V Boys) - No JV Girls & No C games

Athletics: 1/28 HS Wrestling @ Hoisington - 3:00 PM *HS Basketball @ ELLSWORTH vs Southeast of Saline (Pepsters - Girls Halftime) 4:30 JV Boys @ HS Gym 6:00 V Girls @ HS / C Boys City Hall 7:30 V Boys @ HS / JV Girls @ CH (No C Girls)

Athletics: 1/27 HS Wrestling vs Beloit @ ELLSWORTH - 6:30 PM *Senior Night

Athletics: 1/24 HS C-Boys BB @ Smoky Valley-Lindsborg * 3rd place game @ 5:30 - SVHS Gym - Ellsworth vs Haven

Athletics: 1/22 HS Basketball @ Hoisington (3rd place games) *1:00 Lady Bearcats vs Cimarron *2:40 Bearcats vs Hoisington

Boys Semifinals: Pratt 52 Bearcats 31

Pratt Greenbacks defeated the Lady Bearcats 33-23

Athletics: *1/24 JH Wrestling @ ELLSWORTH vs Minneapolis & Southeast of Saline - 4:30 PM *1/25 HS Basketball @ Plainville - 4:00 PM (Order in Cardinal Gym: 1/2 JV Girls, JV Boys, V Girls, V Boys) - No C games

Athletics: UPDATE - Smoky Valley C-Team Boys Basketball *Spectators must wear MASKS in Smoky Valley school facilities. *Bracket
https://5il.co/14fr4

Athletics: UPDATE - *High School Wrestling @ Southeast of Saline has been cancelled due to illness. *Junior High Wrestling will compete @ SES - 5:00 PM
Reminder: Tomorrow, January 19th, is a late start for USD 327. School starts at 9:15. Breakfast will not be served. Buses will run 1 hour and 15 minutes later than normal scheduled time. For example: Students riding on the Geneseo bus will depart from the Geneseo pickup site at 8:05am(normally 6:50am), and the KMS at 8:45am(normally 7:30am). Buses will depart from EES at 9:00 am(normally 7:45am) .


Athletics: *1/21 Hoisington Winter Jam: Girls BB vs Pratt 3:30 / Boys vs Pratt 5:00 *1/22 Hoisington Winter Jam Finals TBD *1/22 HS "C-Boys" BB vs Wichita Trinity @ Smoky Valley 12:00 PM / Game #2 1:30 *1/24 HS "C-Boys" @ Smoky Valley TBD

Bearcats beat Victoria 53-19! Boys will play Pratt Friday @ 5:00.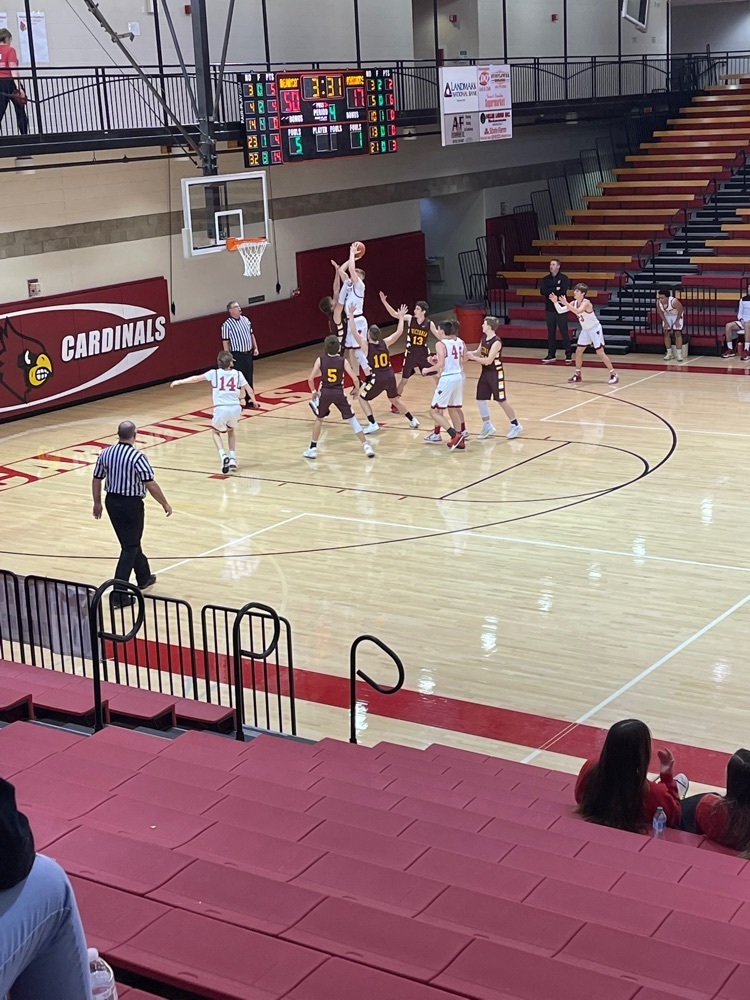 Lady Bearcats defeated Ellinwood 58-57! We will play Pratt on Friday at 3:30

Athletics: *1/20 JH-HS Wrestling @ Southeast of Saline (JH dual @ 5:00 - HS dual @ 6:00) *1/21 HS "Boys" Wrestling @ Hays HS - 2:30 PM *1/22 HS "Boys" Wrestling @ Hays - 9:00 AM *1/22 HS "Girls" Wrestling @ Holton HS - 9:30 AM


Athletics: (Another SCHEDULE CHANGE) Hoisington Winter Jam BB Tournament Brackets: *1/17 (Monday) Ellsworth GIRLS vs Ellinwood 6:30 PM
https://5il.co/149mi
*1/17 Ellsworth BOYS vs Victoria 8:00 PM
https://5il.co/149mj