Athletics: 4/12 HS GOLF @ Minneapolis has been POSTPONED. *RESCHEDULED on 4/21 @ 3:00 PM in place of Beloit meet.

Baseball: Ellsworth defeats Ellinwood after 4 innings 19-4

Baseball: Ellsworth takes Game 1 vs Ellinwood 8-4



POSTPONED: HS JV Tennis @ Ellsworth today,4/7, has been postponed due to high winds. (will try to reschedule)

Congratulations to Senior Bearcat Dayton Davis on his signing to play Baseball with the Cloud County Thunderbirds!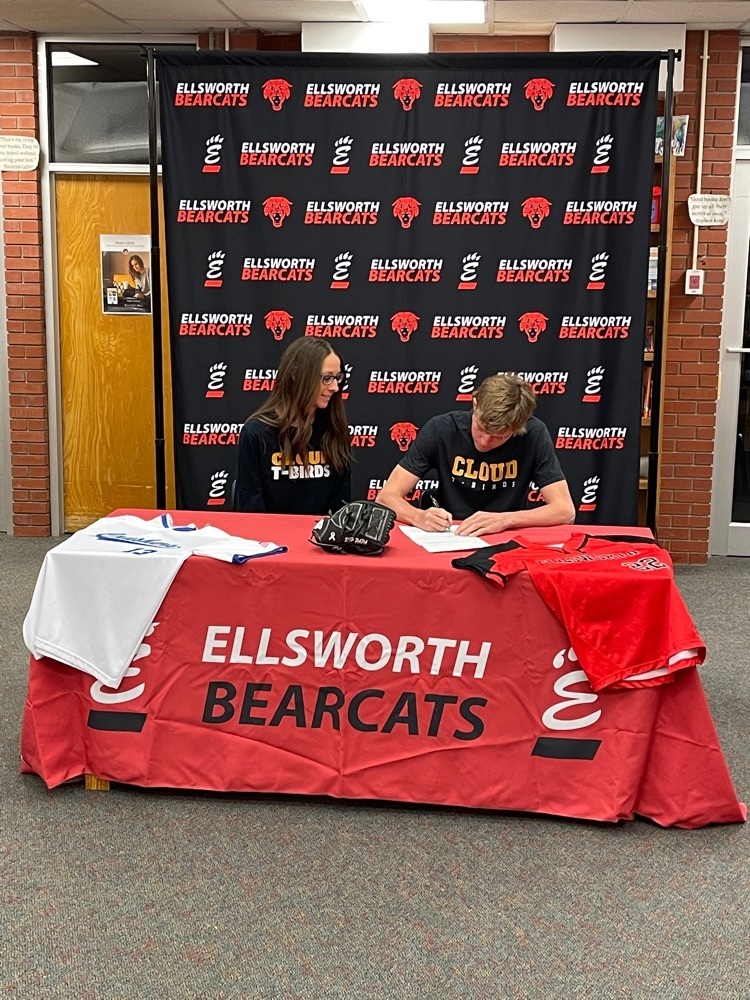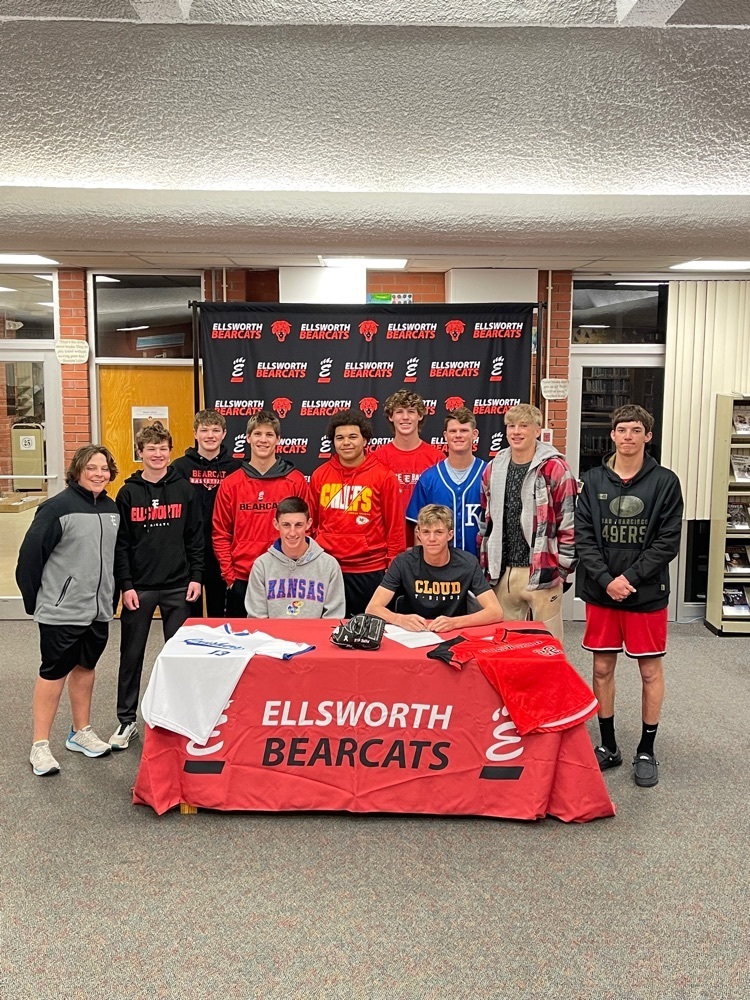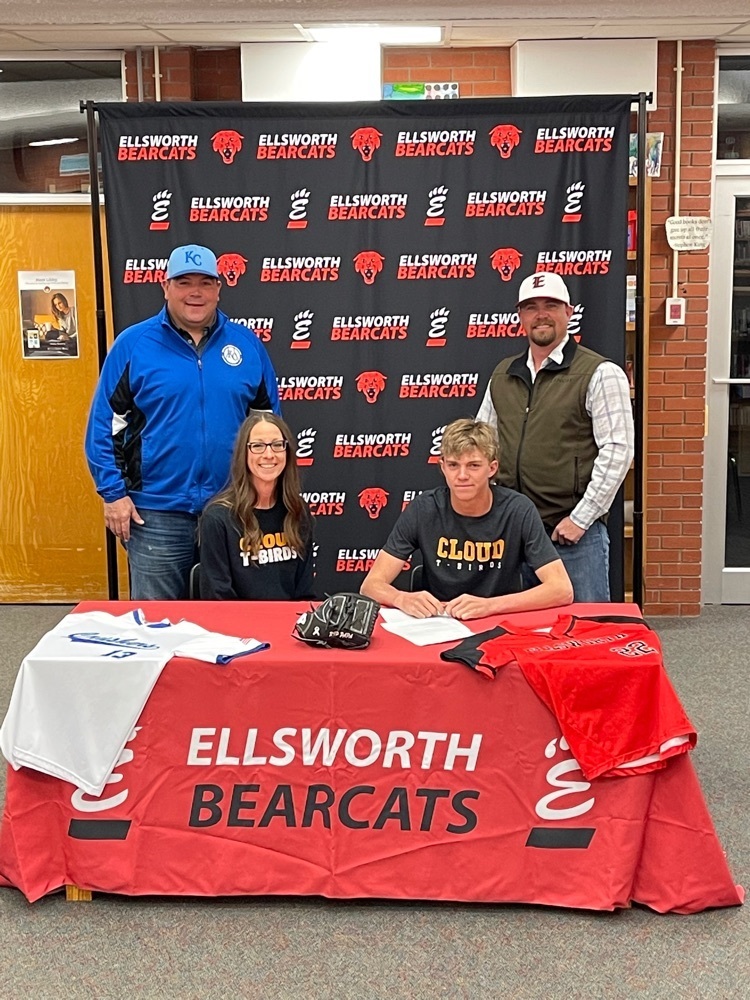 Athletics: (CANCELLATION) JH Tennis @ Lyons today, 4/7, has been cancelled due to potential high winds.

Athletics: (RESCHEDULED) JH Track @ Smith Center - Monday, 4/11, 3:30 PM *due to wind & travel advisory

Baseball (Game 2): Bearcats 5 Russell 4

Softball (Game 2) Ellsworth 17 Russell 2

Baseball Home Opener: Bearcats 10 Russell 1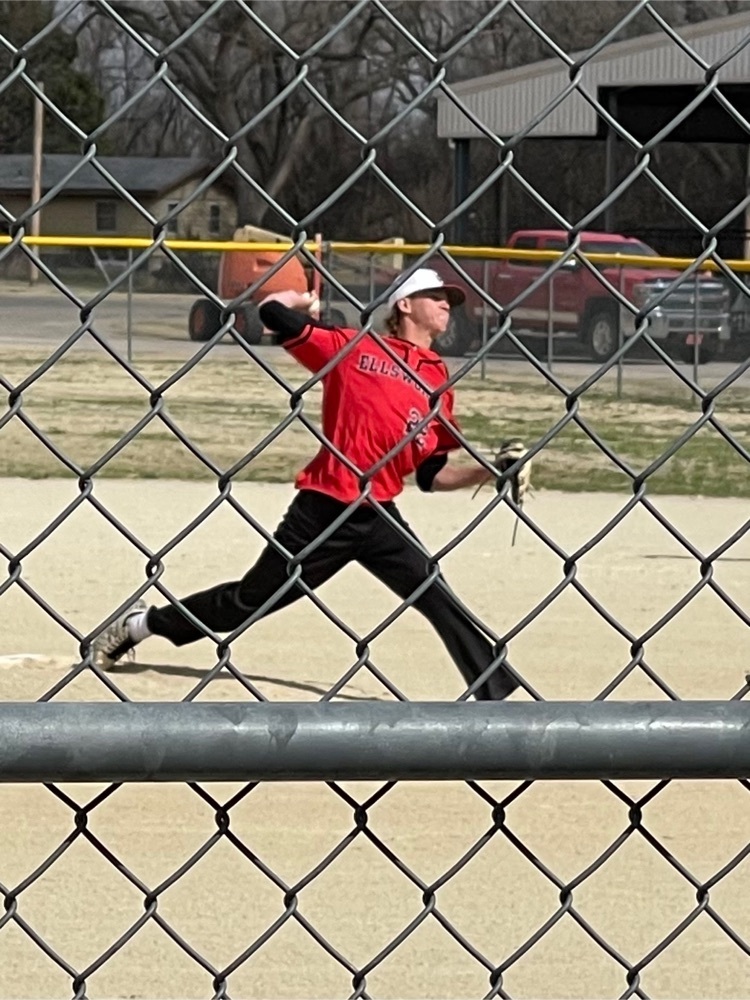 Softball Home Opener: Lady Bearcats 7 Russell 0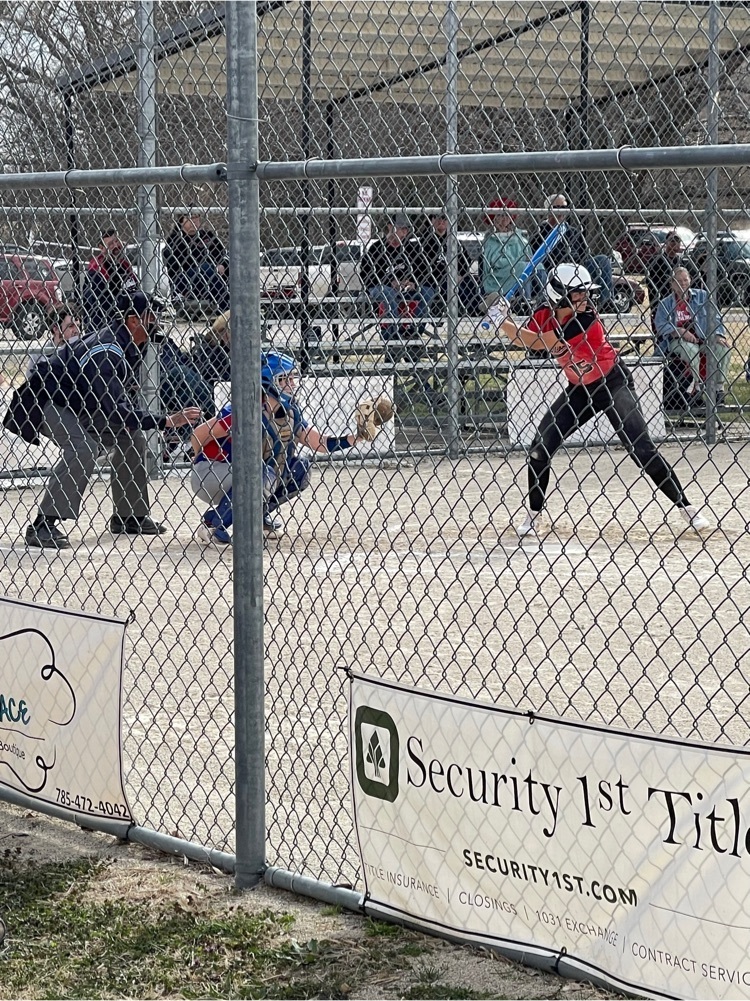 2022-23 Kindergarten Do you or someone you know have a child that will be in kindergarten for the 2022-2023 school year? If so, please fill out the form at this link
https://forms.gle/mVxVqbDjVcfCHQB98
, contact Janice Klug at 785-472-5554 or email
jklug@usd327.org
. Thank you

Jr High A team tennis competed at a 5 team round robin at Sterling. #1 singles, Inarie R. went 2-2, #2 singles Guage W.: 3-1, #1 doubles Reygan C./Karli H.: 3-1, #2 doubles Johanna L./Jodi D.: 1-3.

Baseball: (Game 2) Bearcats sweep Beloit 10-3

Baseball: (Game 1) Bearcats defeat Beloit 14-4

Athletics: *4/4 JH Tennis (C) @ Lyons 1:00 PM *4/7 JH Tennis (B) @ Lyons 1:00 PM