The Mystery Motivator Winners had fun taking silly pictures with the green screen. They enjoyed learning how the green screen works and what happens when you hold up a green piece of paper. #327proud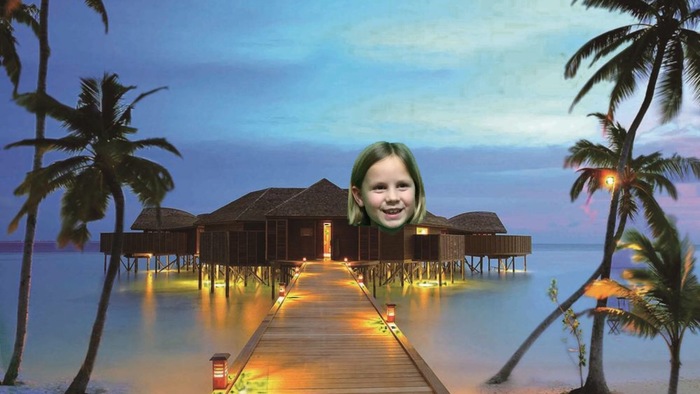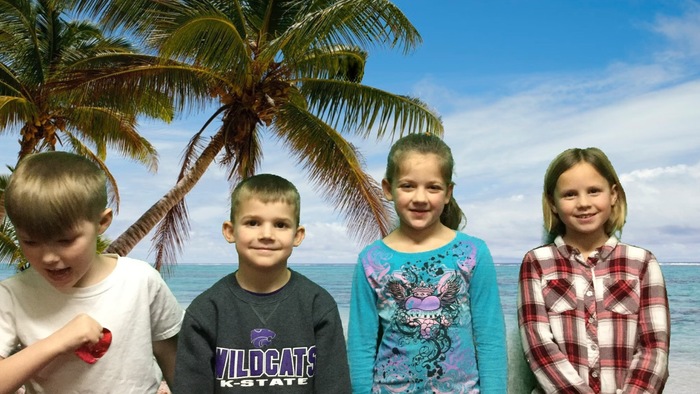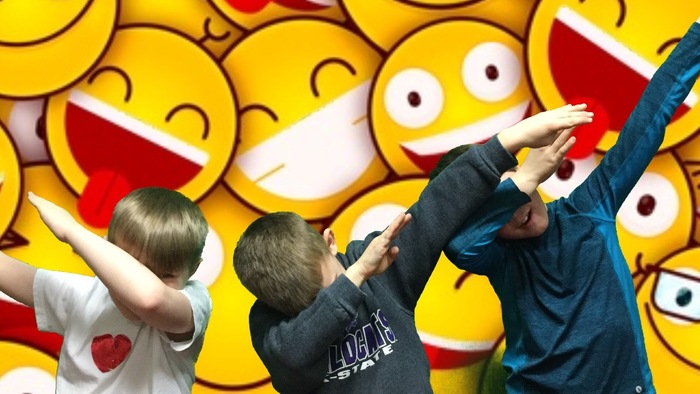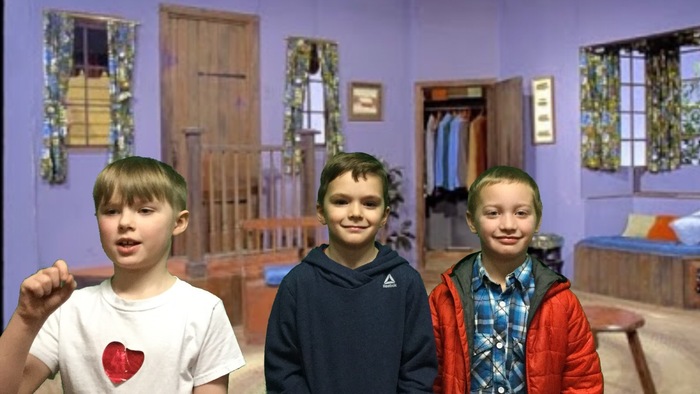 A few HS STUCO kids talked to the 2nd -4th grade students about the Bearcat Youth Leadership Academy on February 18. Forms will be sent home today. Thanks Micah, Jordyn, and Hayden for talking to the students today!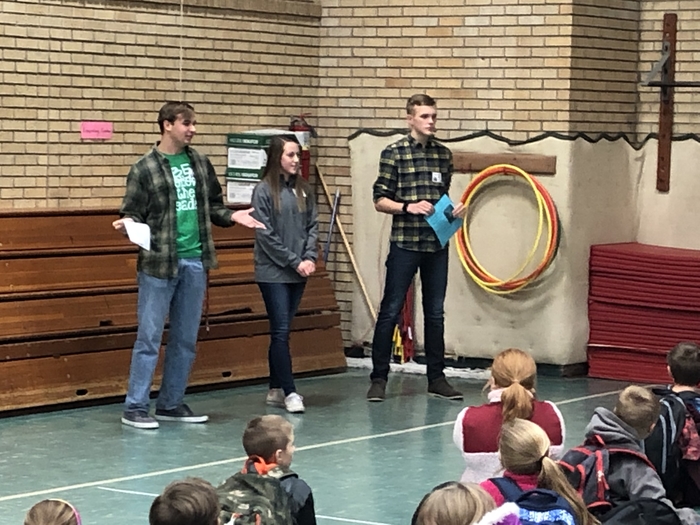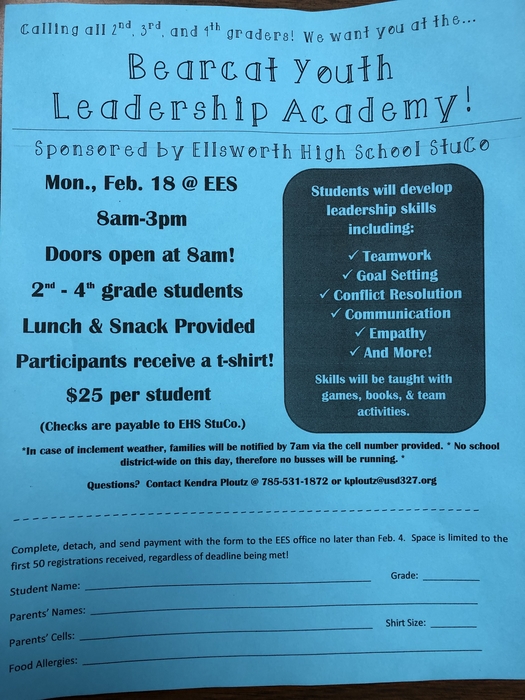 With the better weather, the crew has been making good progress on the new cafeteria at EES. #327proud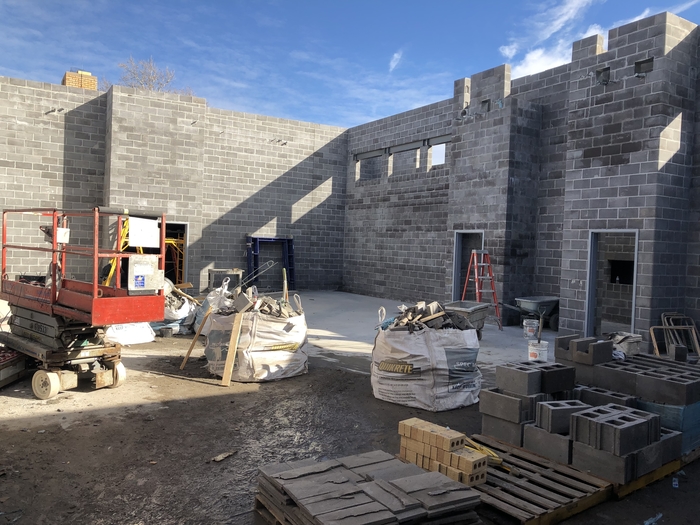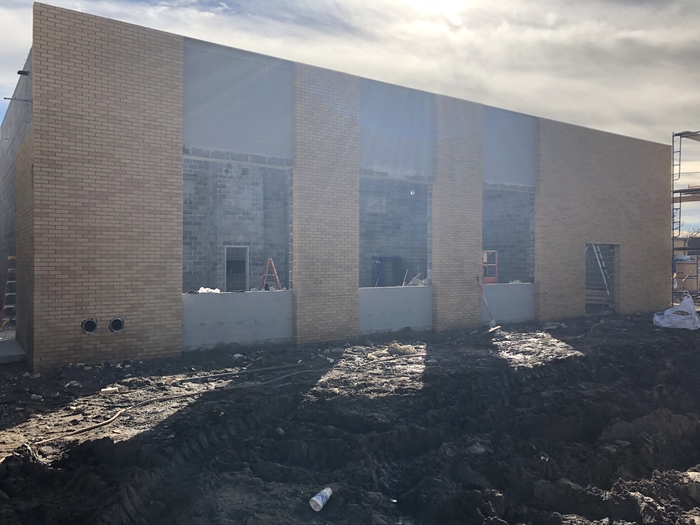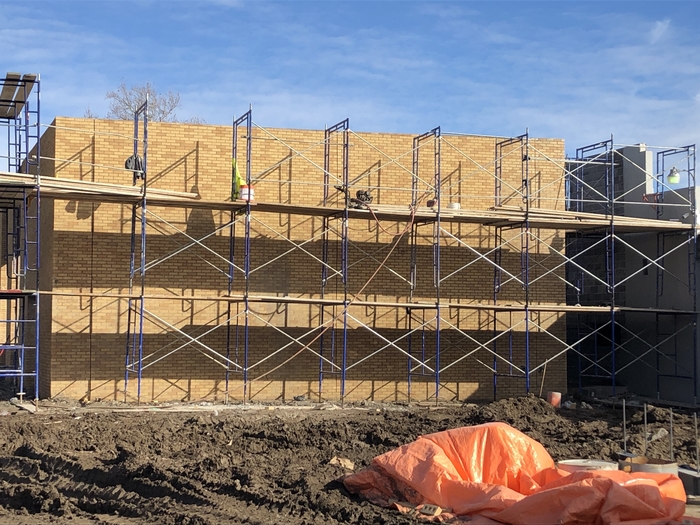 This young man got to leave a message for dad for today's #GoodNewsCallOfTheDay. He was taking pride in his school by picking up trash outside first thing this morning. Thanks Macian! #327proud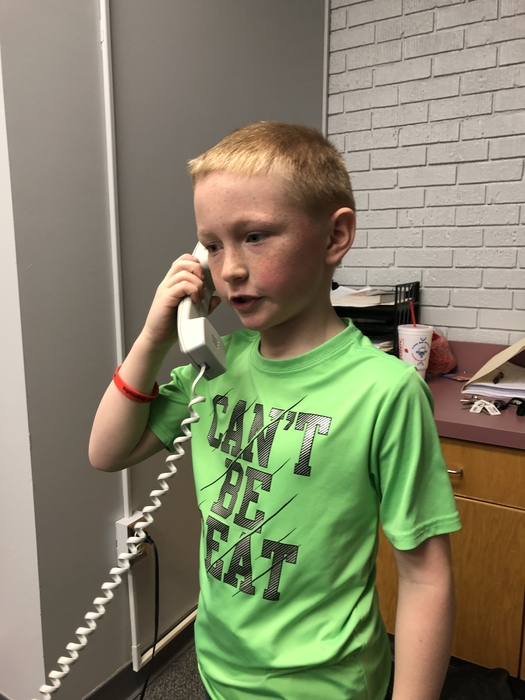 Great start to the 2nd semester with our Bearcub Greeters welcoming students and staff to school today! #327proud #CelebrateMonday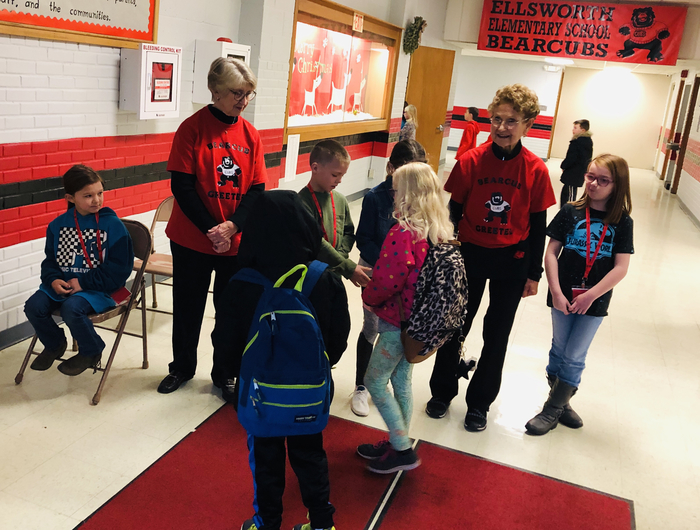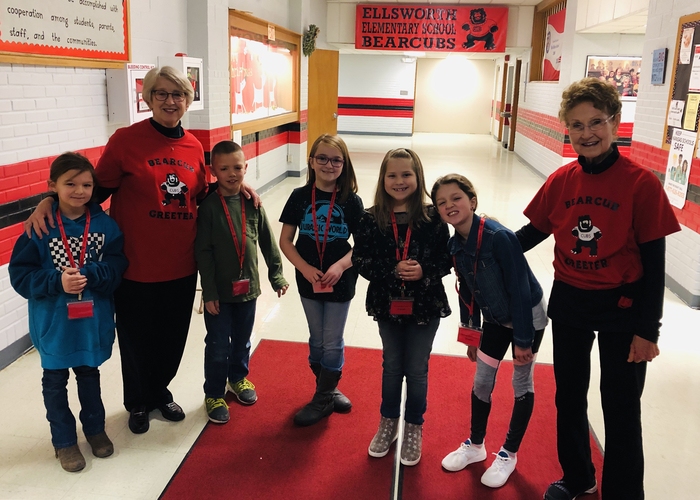 "46th Ellsworth Wrestling Invitational" Saturday, January 5th, 9:00 AM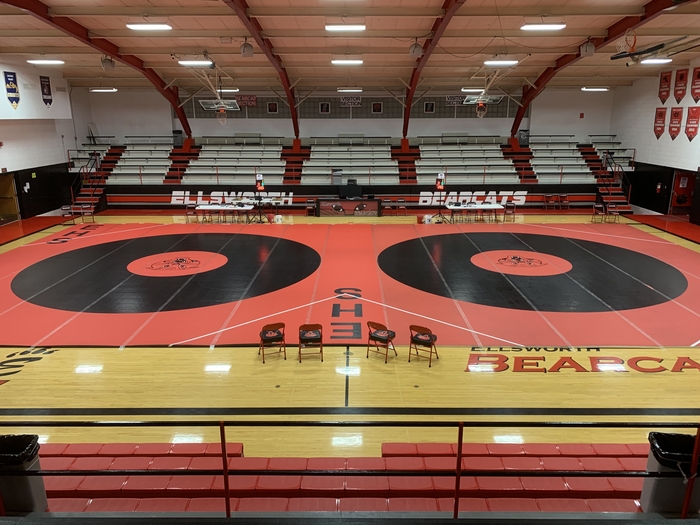 Lady Bearcats bring in 2019 with a Victory over Republic County!

Opening: Head Boys' Tennis Coach •Must have a Coach in place to offer Boys' Tennis as a KSHSAA activity this Spring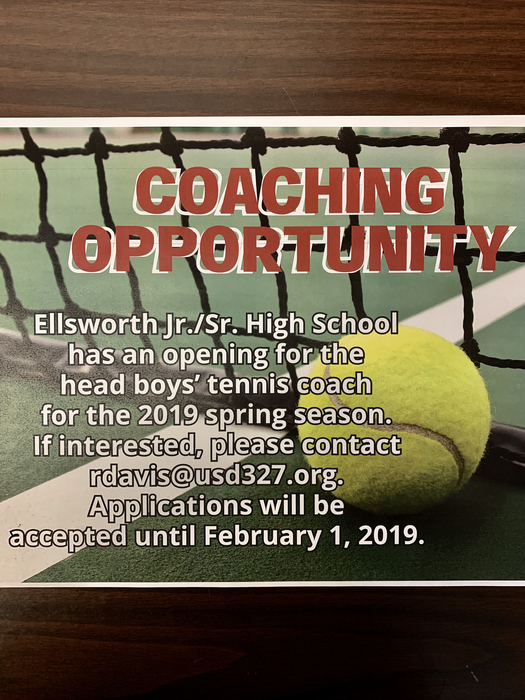 Fourth grade students shared some Christmas joy today through the Santa for Seniors project. Residents of the Good Samaritan Home were spoiled with gifts provided by fourth graders and outside donations and shoppers. Christmas caroling helped complete the festivities. #327proud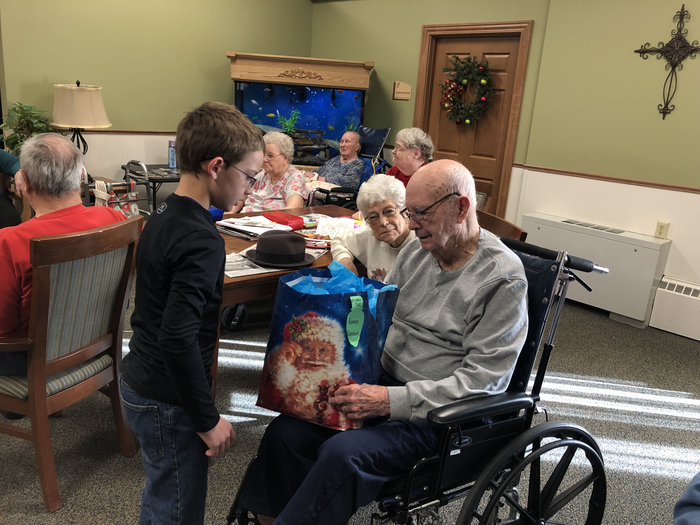 5th and 6th grade choirs perform at the KMS Christmas Concert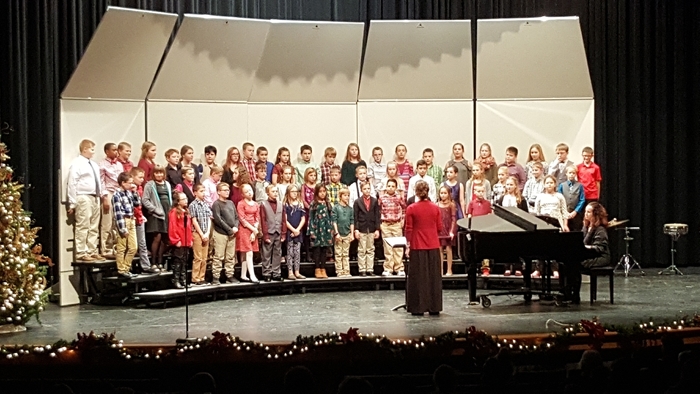 KMS bands play during the Christmas Concert. Special guest performance by the 5th grade band parents.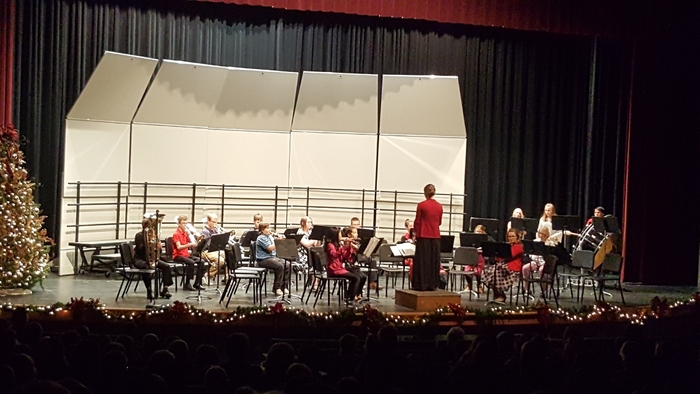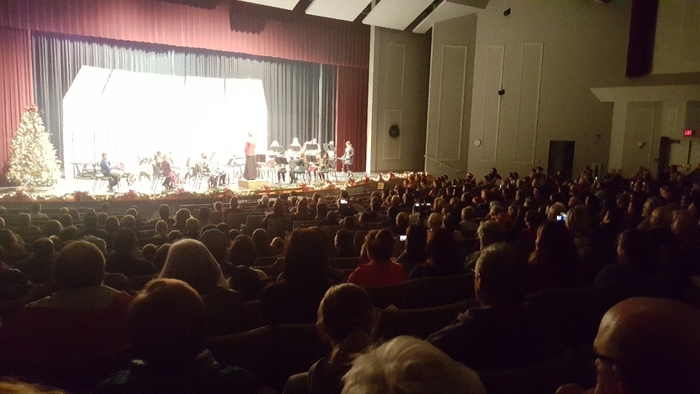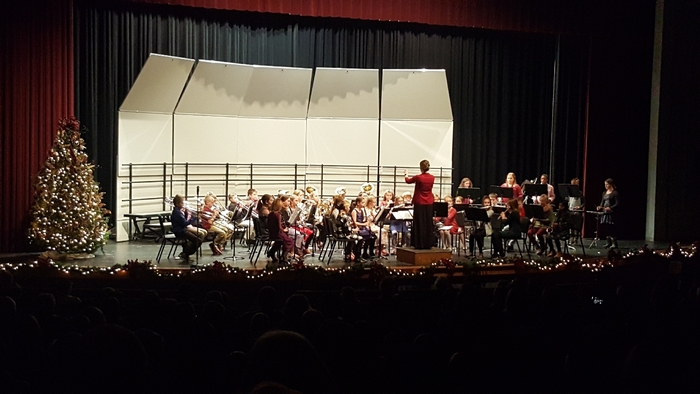 Some EES staff broke out in time to keep Buddy smiling so future generations can enjoy the Elf movie. #327proud @breakoutedu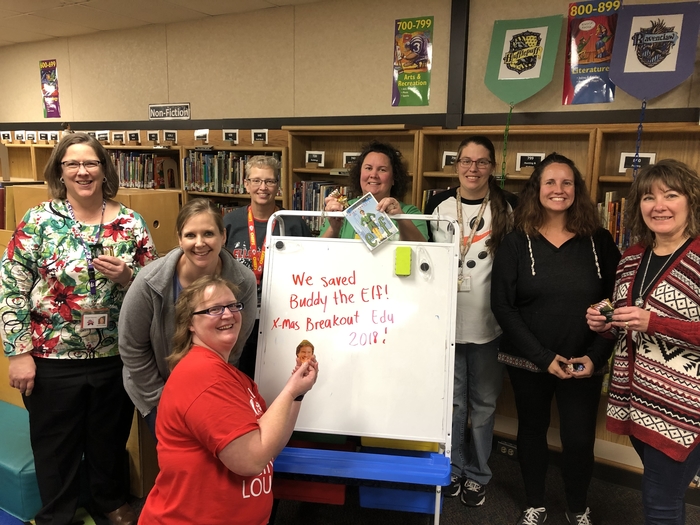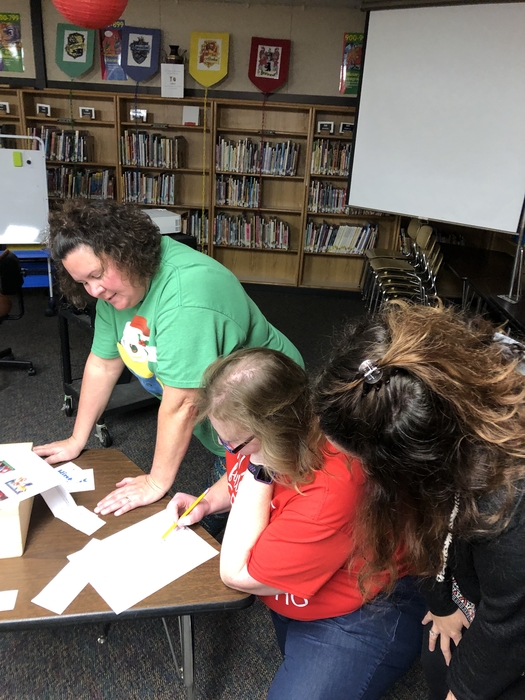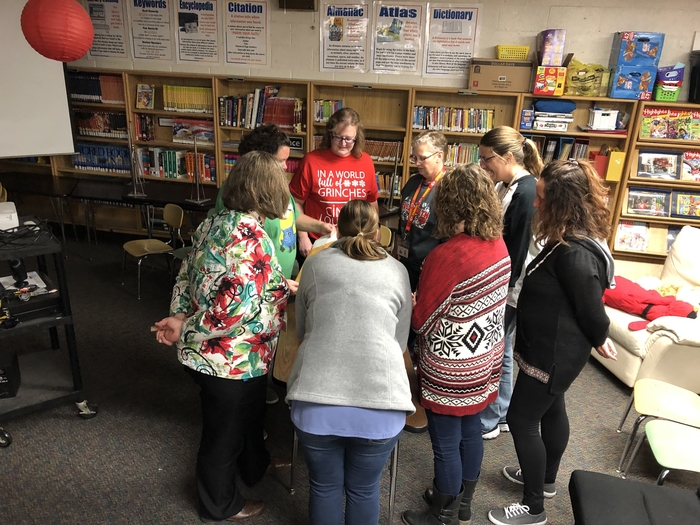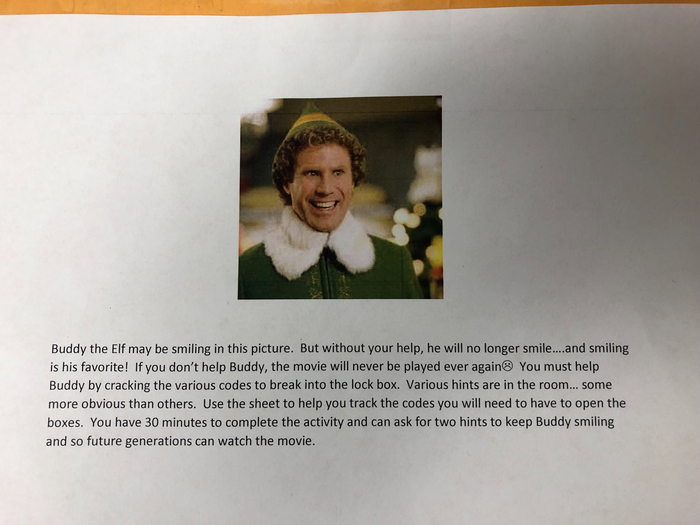 Just a reminder. On Thursday, December 20th KMS will hold its Christmas Concert at 7:00 at the Performing Arts Center. To rehearse for the Christmas Concert, KMS will have an alternative morning schedule. Below is the schedule. Please note-All KMS students will eat breakfast at Ellsworth Elementary School. Also, the students who come from Kanopolis, will ride the bus to EES at 7:15. 7:15am Bus Kanopolis Students to EES 7:45 Bus Middle School Students from EES to PAC 8:10am-9:20 KMS Concert Rehearsal 9:25- Load Buses and return to KMS If you have questions, please call the office at 785-472-4477.
KMS students participated in a Character Play Book LIVE event with Chris Conley of the Kansas City Chiefs.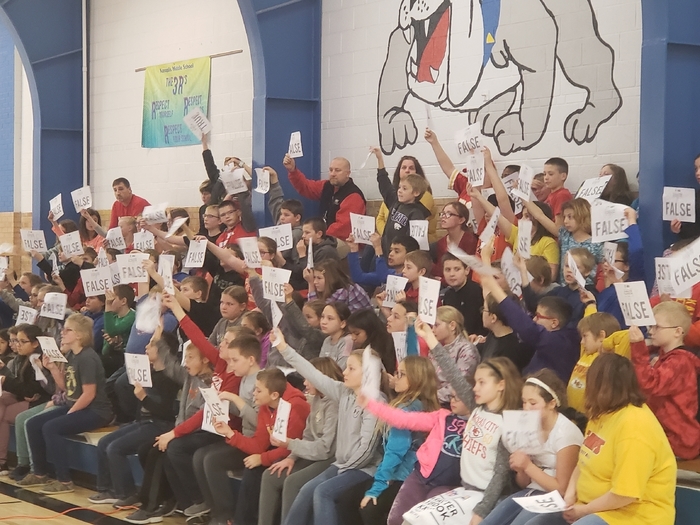 EHS Wrestlers hosted Beloit on Tuesday.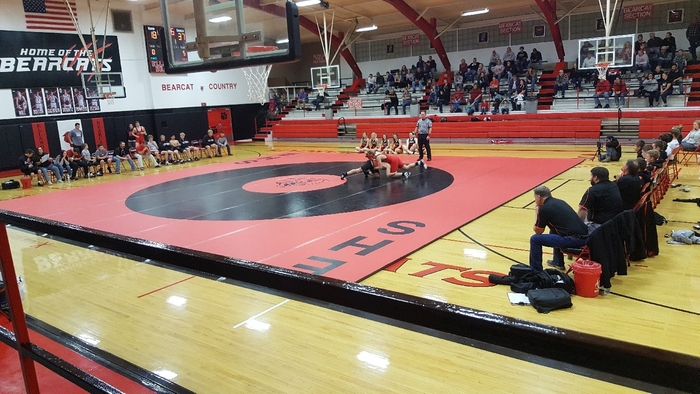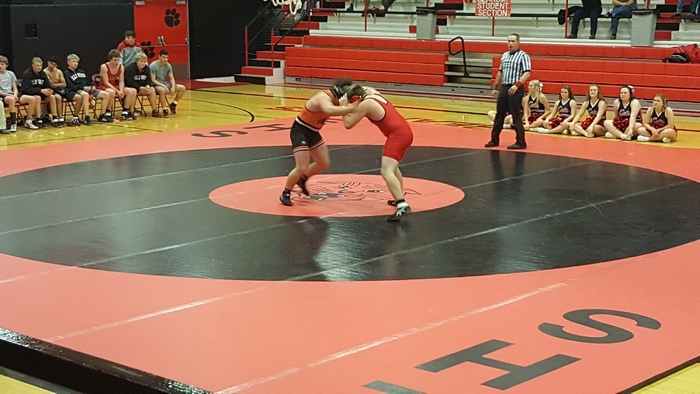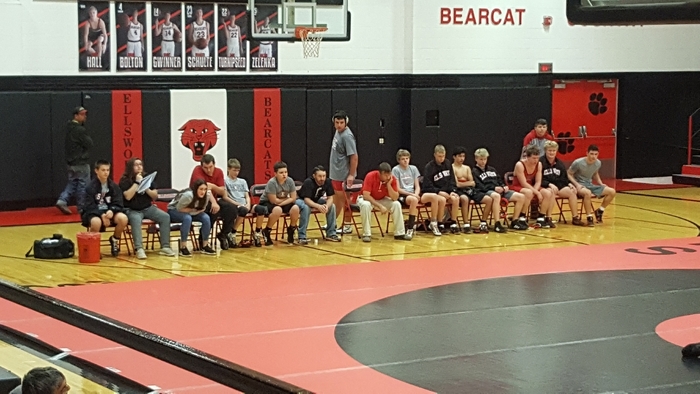 EJSH Festival of Christmas Concert was a great start to the holiday season!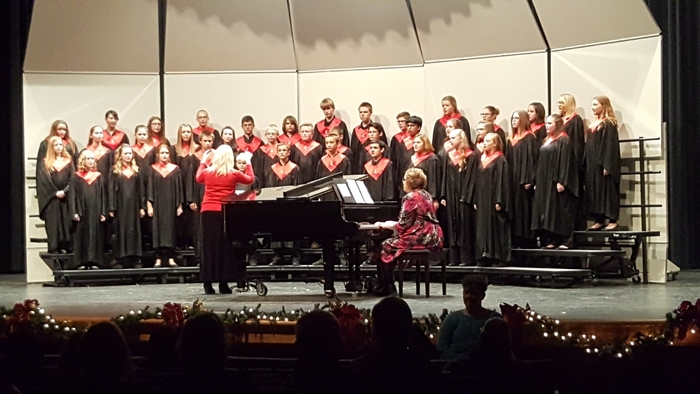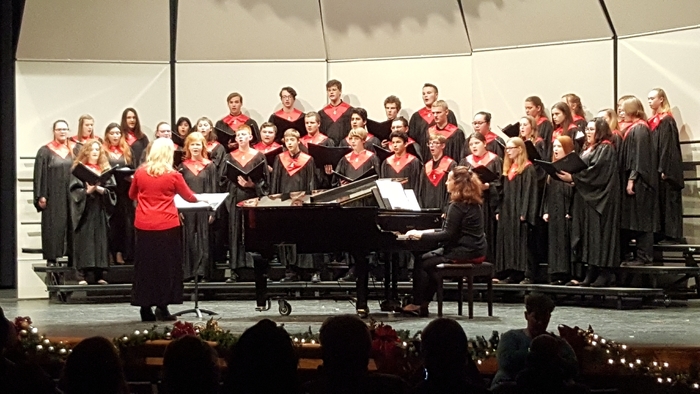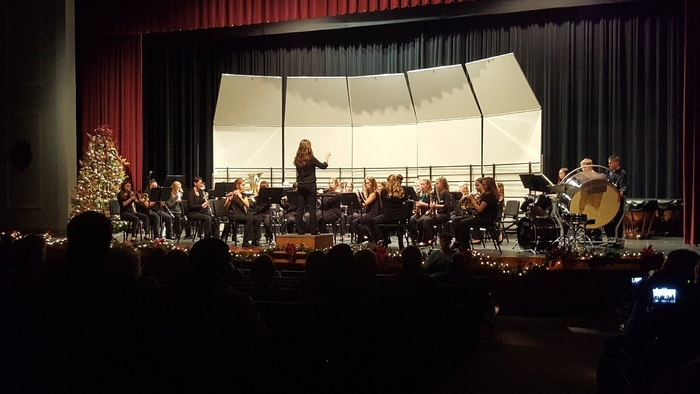 3rd grade did a social-emotional lesson via a LEGO Challenge. Everyone had a job to do and learned on the spot. #327proud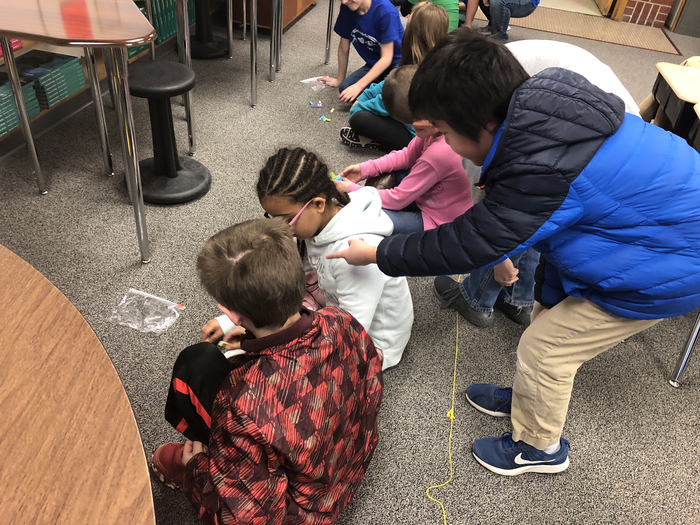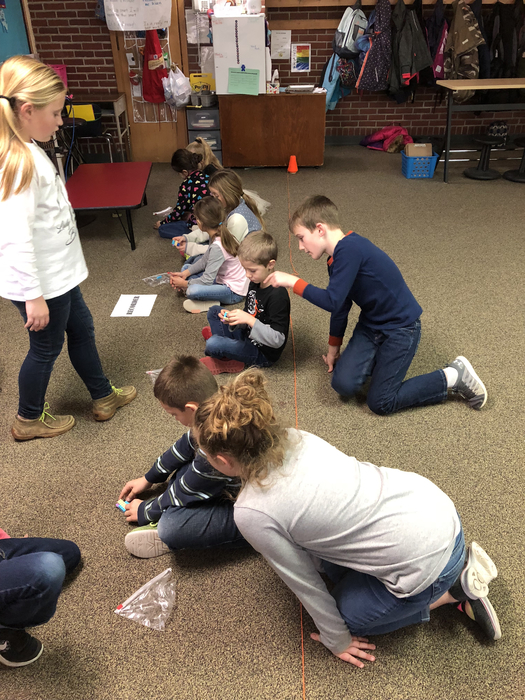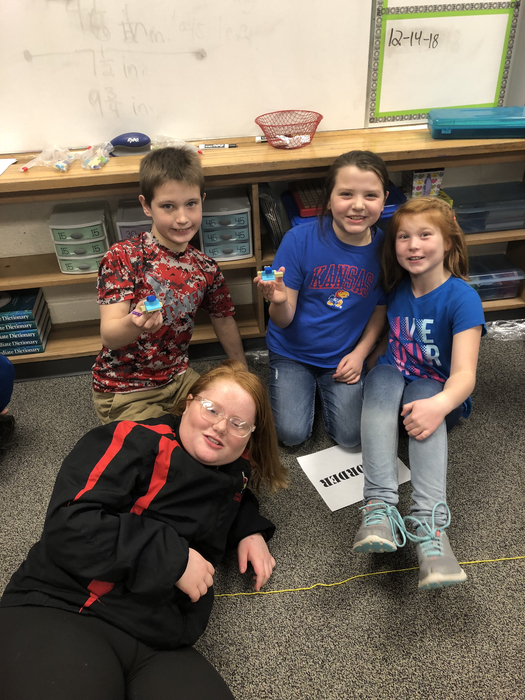 EES construction for the new cafeteria is progressing. Here are a few pics from above.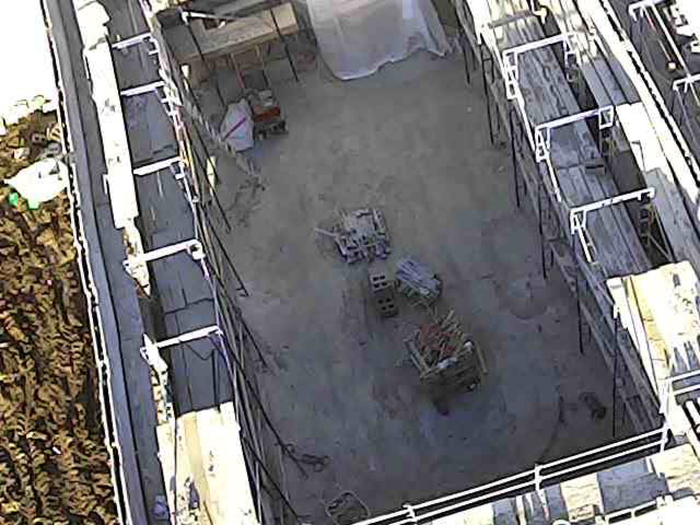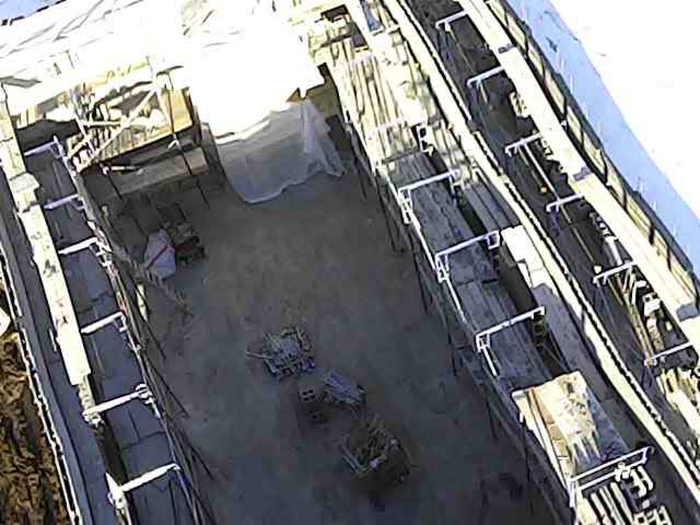 JH boys won first game today at league tourney to play in Championship game. They fell to Southeast 32-60 for a second place finish.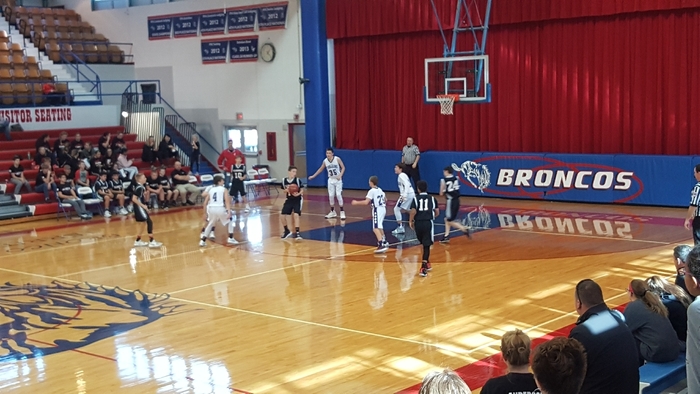 JH girls basketball places 3rd at league tourney. 29-13 win over Minneapolis.