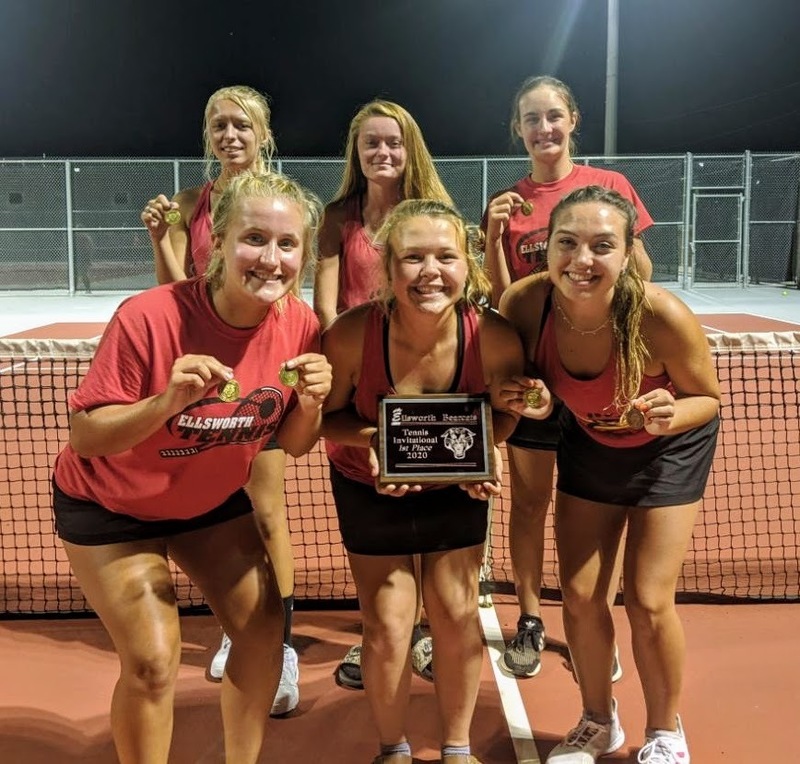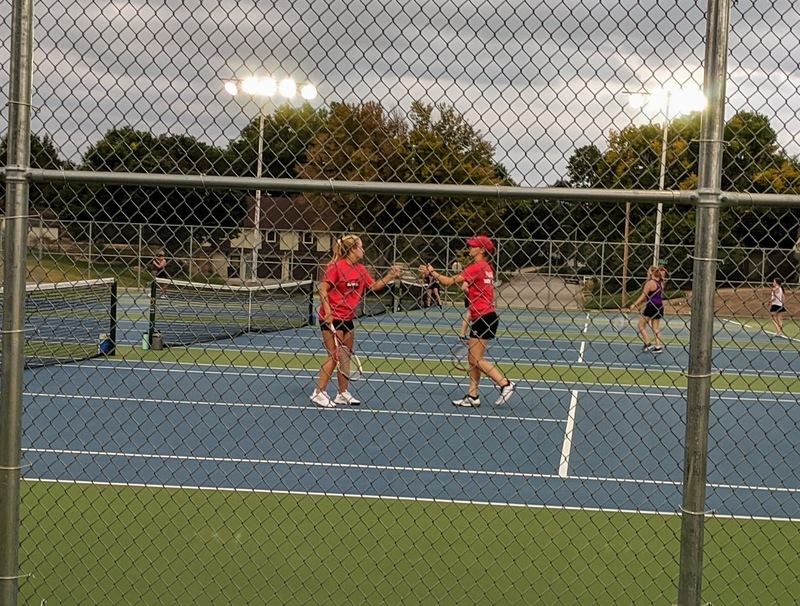 Lady Bearcats Tennis' first varsity meet was a success as the 'Cats took first place out of eight teams as the whole team was able to compete. Bearcats finished with 52 points, Smoky Valley second with 46 points, and 3rd place went to Trego with 42.
#1 doubles Jaycee C. and Stephanie S. fell short in playing for first place, but were redeemed as they handily claimed 3rd place. #1 singles player Cassie M. sealed the deal for the team first place finish as she won a hard-fought 5th place match, 8-6 against Lyons.
#2 doubles Nicole H. and Maggie W. swept the competition and cruised to a first place finish. #2 singles player Callie S. finished the day with another first place finish as well.
The rest of the Lady Bearcats were also able to fill in as a couple of schools did not turn out full teams. #2 doubles Stormy T. and Rachel S. split matches against Hutch Trinity, losing the initial match 5-8, then coming back and winning the 5th place match 8-2. The freshmen were also able to participate in their first varsity matches, as #2 doubles Rebekah V. and Samantha C. went 2-2 and claimed 5th place. #2 doubles Shylo T. and Emma S. finished 8th, but improved with each match.
Lady Bearcats are back in action Thursday, Sept. 3rd at 3pm, with a Junior Varsity home meet!