ELLSWORTH COUNTY YOUTH ENTREPRENEURSHIP CHALLENGE
ANNOUNCES RESULTS!
Ellsworth KS – Following Grow Ellsworth County's second annual local Youth Entrepreneurship Challenge, state qualifiers Thaddeus, Cruz, and Owen Donley of Donley Business Ventures, LLC and Layton Leiker of Leiker Lures competed at the Kansas Entrepreneurship Challenge at Kansas State University on Thursday, April 20, where
both walked away with top accolades and prizes.
The Youth Entrepreneurship Challenge is a state sanctioned competition sponsored by the Kansas Masonic Foundation and Kansas Masons in partnership with Kansas State University and the Network Kansas Youth Entrepreneurship Challenge (YEC) Series to
promote entrepreneurship and small business development in Kansas. The competition is for student created, managed, and owned ventures. The local competition occurred on February 20, 2023 where nine individuals and seven teams competed in four areas of business (executive summary, elevator pitch, trade show, and formal presentation).
Junior Layton Leiker, student at Ellsworth Junior Senior High School, qualified for the competition by winning the local contest with his hand crafted fishing lures. Thaddeus, Cruz, and Owen Donley, reigning Ellsworth County champions in 2022, entered the Wild
Card competition, where they qualified to compete at the state level with their lawn care and real estate development concept.
Both teams competed against over 70 state-qualified entries. Teams were judged based on their executive summary, a series of mock board room panels, and a trade show. The results were:
Layton Leiker | Leiker Lures - 1st place Trade Show Winner ($1,000)
Thaddeus, Cruz, and Owen Donley | Donley Business Ventures -Finalist Rating ($1,700)
*Additional cash prizes were awarded*
Junior Layton Leiker said this of his experience, "First of all, I am very glad that I was able to represent Ellsworth County in the statewide Kansas Entrepreneurship Challenge. Secondly, I would like to thank everyone who has supported me or my business in one way or another. From business mentors to family and friends, I have had as much encouragement and support as possible. Finally, I would like to specifically shout out Stacie for all the hard work she has done for the Ellsworth County Youth Entrepreneurship as a whole and specifically how much she has developed me in my business and countless other skills I have learned along the way. Thanks everyone for all the support."
This is anticipated to be an annual opportunity for all Ellsworth County students in grades 7-12, made possible through Grow Ellsworth County and Network Kansas.
All of the local YEC participant performances can be viewed at www.growellsworthcounty.com under Programs>Youth Entrepreneurship. The state's performances were not recorded, as they were privately judged.
"YEC is an amazing program that is creating entrepreneurs, future business owners, and leaders in our community. I was immensely proud of Layton, Thad, Cruz, and Owen, who represented Ellsworth County well and put in the work and effort. This community should be proud. Our future is bright!" said Stacie Schmidt, local YEC event coordinator and Executive Director of Grow Ellsworth County.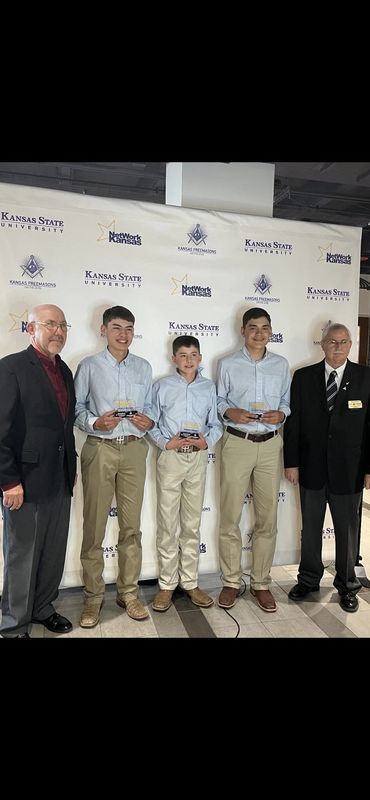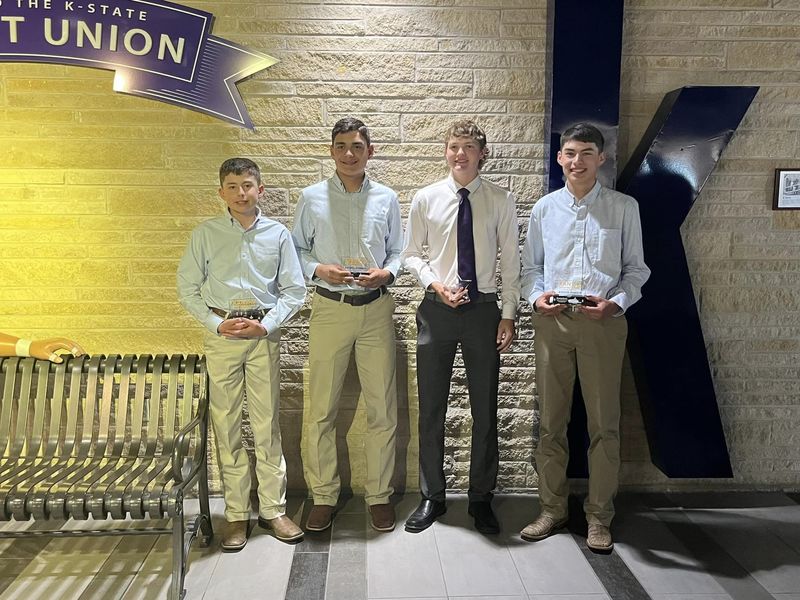 Contact: Stacie Schmidt
Phone: 785-472-9204
Email: ewcountyeconomicdevelopment@gmail.com