Bearcat Softball wins Game 2!! 9-7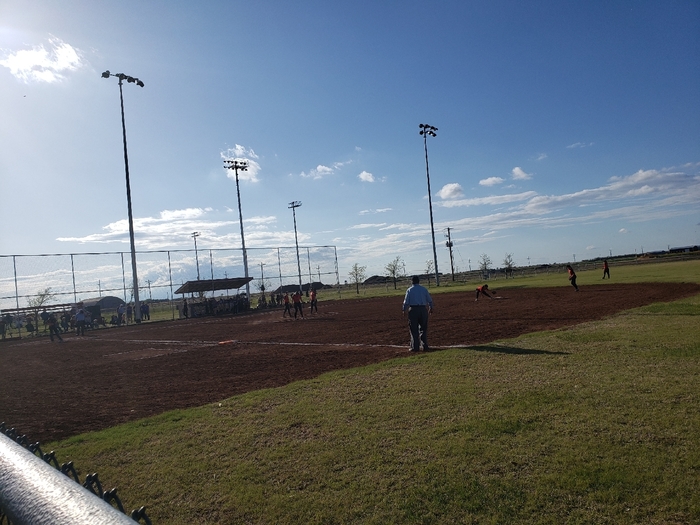 Softball at Plainville. The Bearcats take Game 1, 12-4!!!


STATE BOUND! Bearcats claim 3-2-1A Tennis Regional Championship @ Trego-WaKeeney!! Oberle 1st Whetzel & Zelenka 1st Wesseler & Vehring 5th Bourbon 6th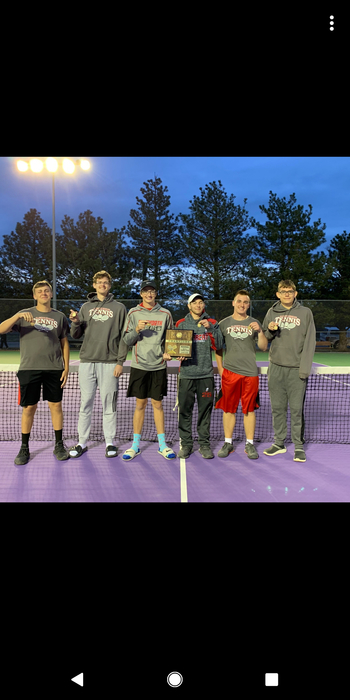 The new lunch tables were delivered to EES today. We had some great helpers after school to help get them ready. #327proud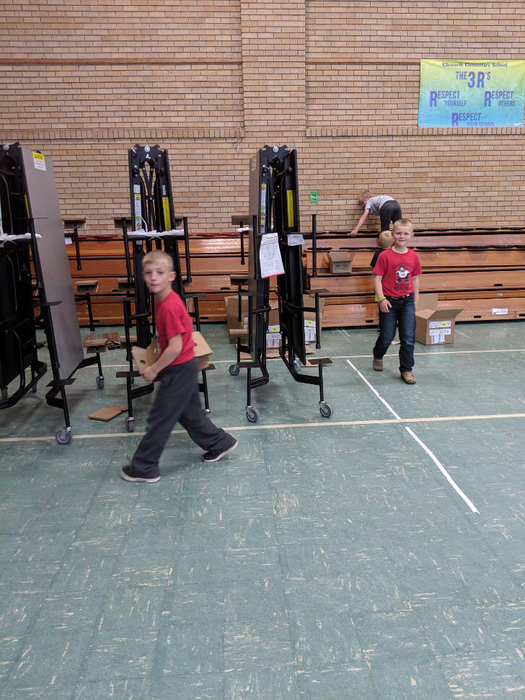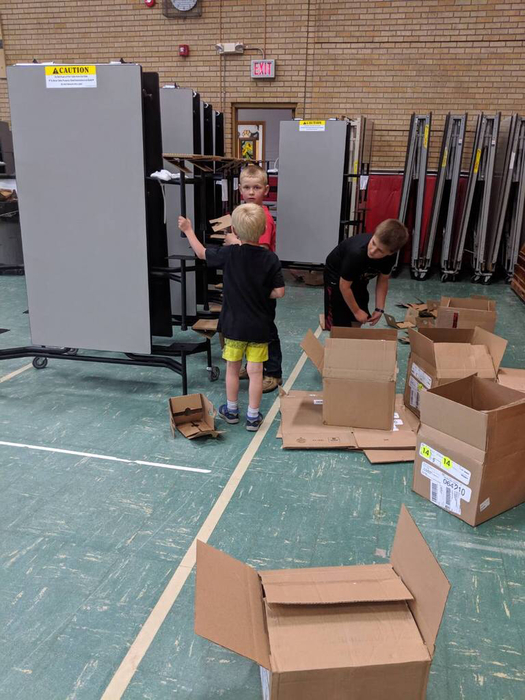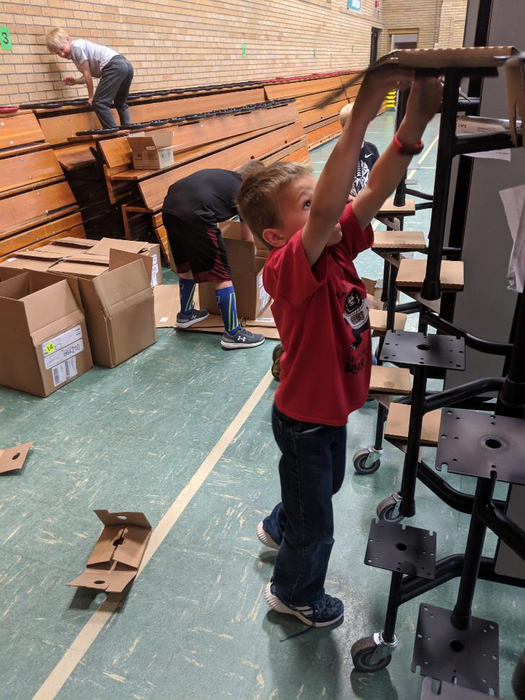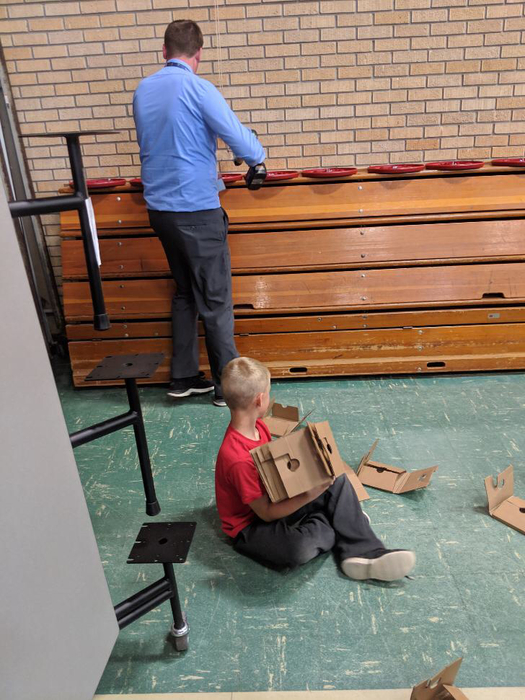 3rd grade read their poems to people at the Senior Center and did an art project yesterday. Today, they visited The Petal Place to learn about being a business owner, pricing things, organizing, and the math involved! #327proud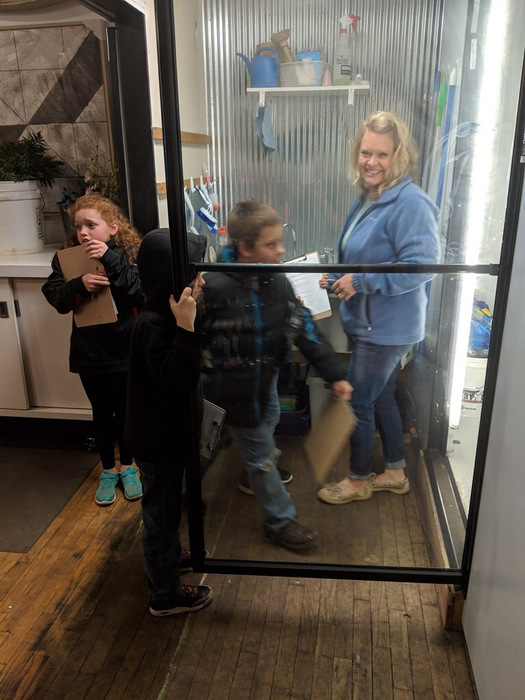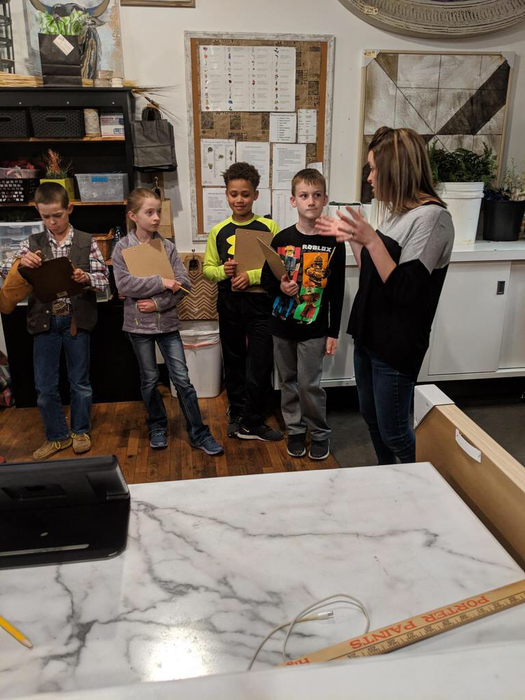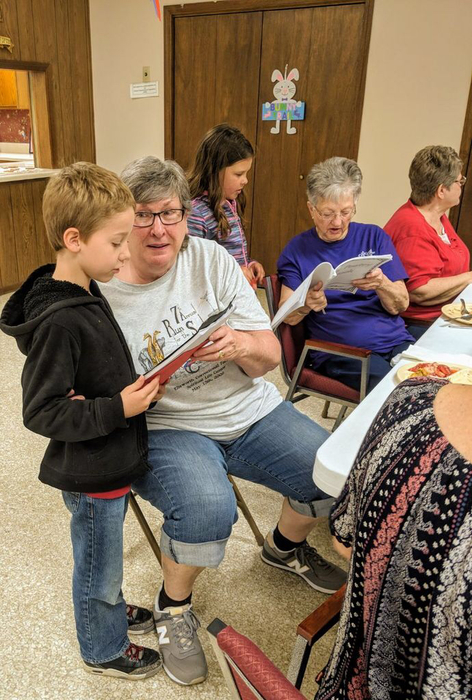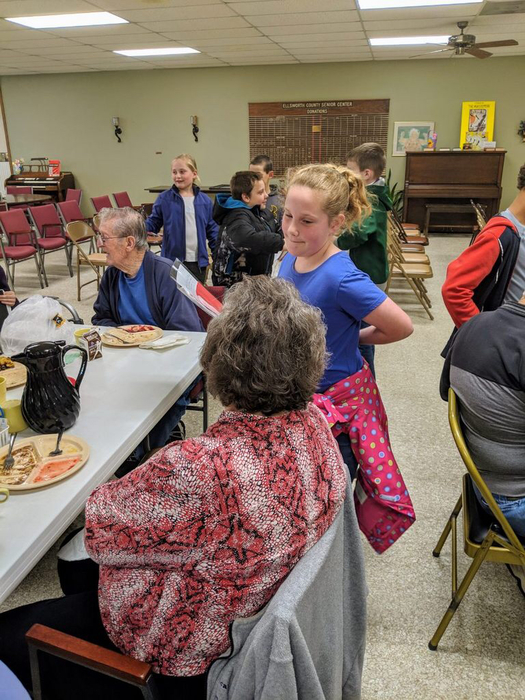 Advisee thank you baskets for ECMC nurses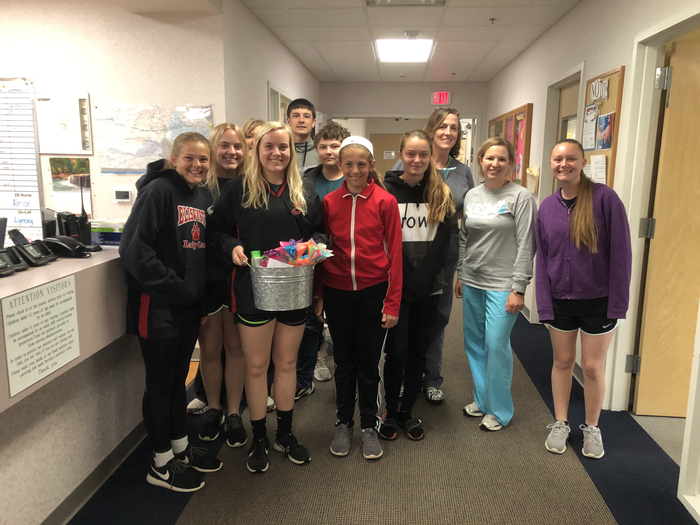 USD 327 Cancellations today in Ellsworth: JH Track, Softball, Baseball, & JV Golf. KMS and EJSH will DISMISS AT REGULAR TIMES. KMS-3:20, EJSH-3:05.

Great Kindergarten concert tonight. Good job students and Mrs. Keith! #327proud

Game 2 Bearcats sweep the Leopards with 9-4 victory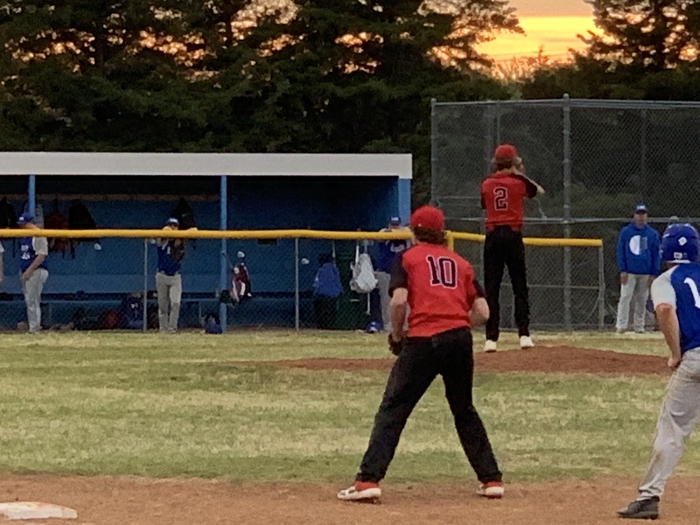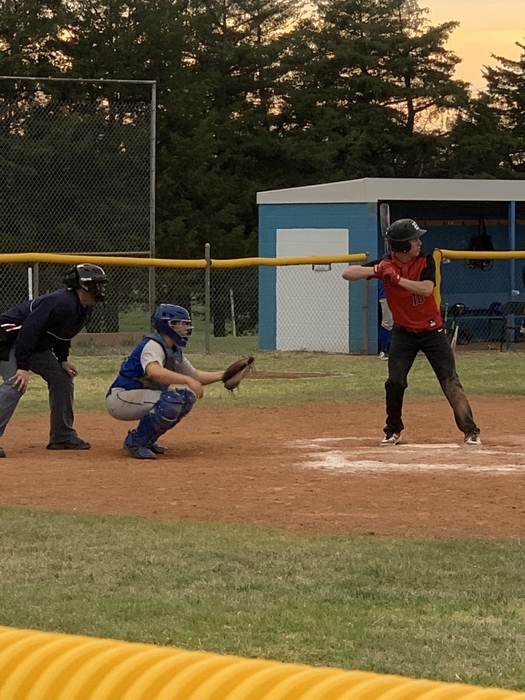 Game 1 Bearcats defeat Lincoln/Sylvan 7-3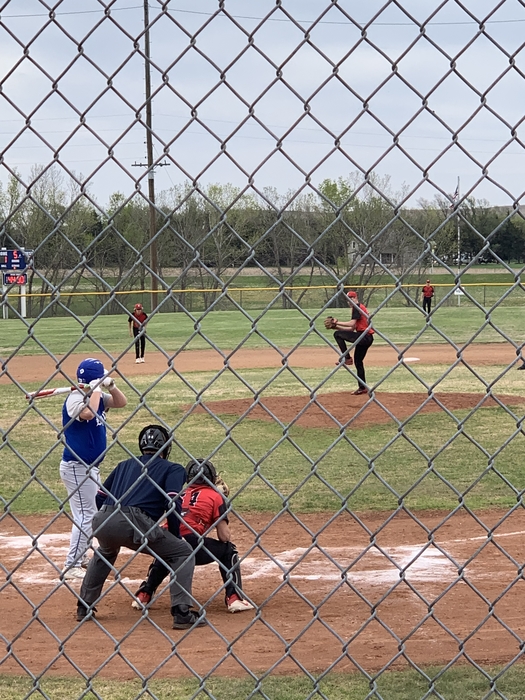 EES students enjoyed a storytelling assembly by Bill Harley. Lots of laughter and giggling! #327proud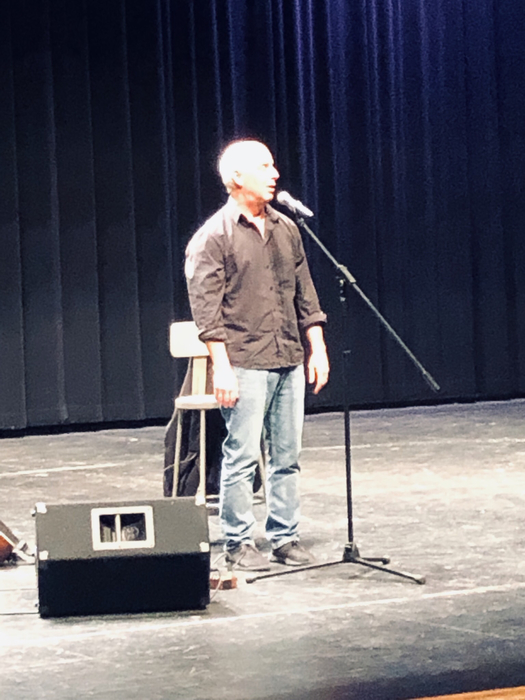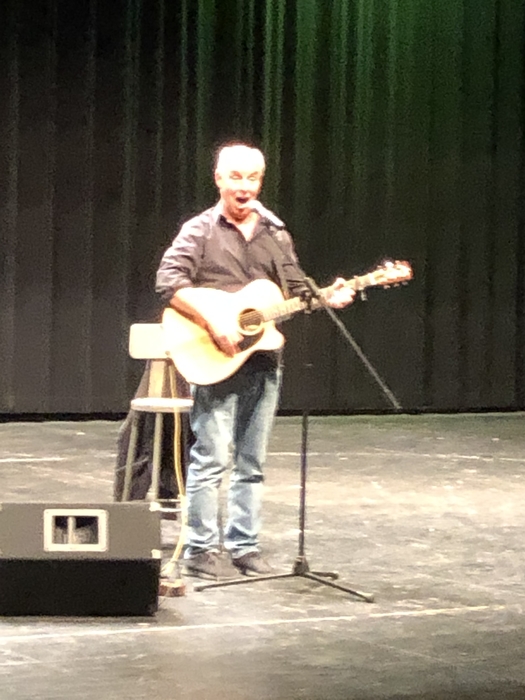 Thank you to Deb Habiger of the Ellsworth County Health Department, along with Zoe Hays and Caleb Hays of EJSHS for demonstrating to KMS students the effects of smoking on a pig lung.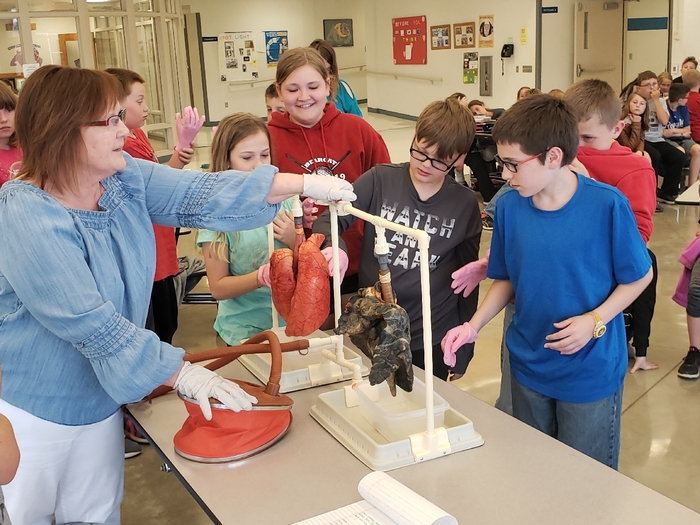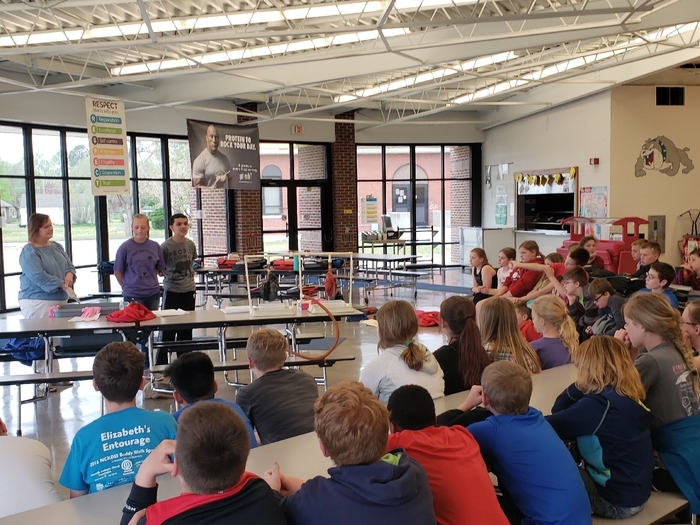 JV Boys lose the nightcap 5-8.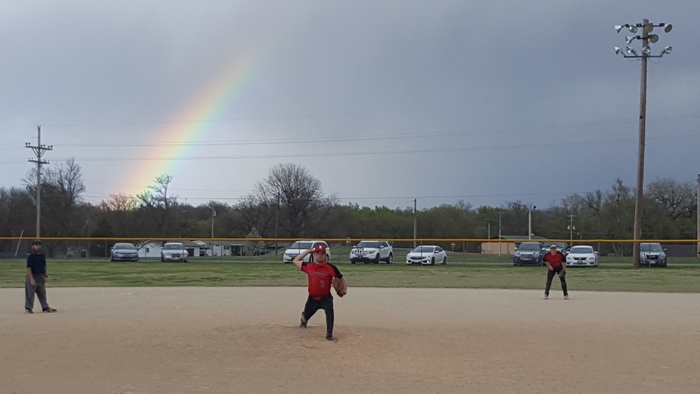 Girls win the second over Little River 12-8
Boys JV beat Minneapolis with this walkoff double 4-3.
Girls beat Little River in the opener today 13-1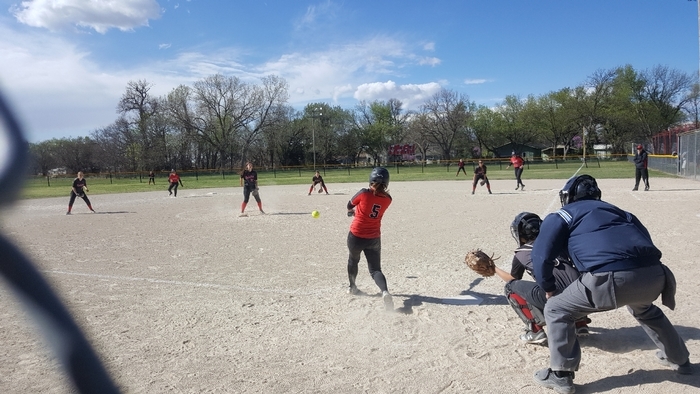 EES started the Bearcub BEST (Be an Excellent Student Team) student jobs program this year. 2nd-4th grade students applied for jobs, interviewed, and received jobs that they perform at school. The students are doing awesome! #327proud
http://www.youtube.com/watch?v=Q94b77FZewg
The EHS men's tennis team took first place Tuesday at Abilene out of 6 teams. Individual results are as follows: #1 singles - Joey Oberle 1st place (3-0) #2 singles - Cody Bourbon 1st place (3-0) #1 doubles - Caden Whetzel/Dalton Zelenka 2nd place (2-1) #2 doubles - Adam Vehring/David Wesseler 2nd place (2-1) Also medaling Tuesday at the Russell JV meet: #1 singles - Grady Mueller 3rd place #1 doubles - Sailor Charowhas/Yousoph Moustafa 3rd place

Bearcat Baseball gets the split against Sacred Heart. Game 1: 5-6 Game 2: 9-8