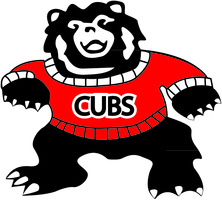 EES Update 10/22/2020
Tammi Graff
Thursday, October 22, 2020
EES Updates
★ We had a great turn-out for P/T Conferences. Thank you for showing your kids that
you and their teachers/school are a team!
★ Halloween at EES on Oct. 30th (subject to change)
○ Classes will parade up and down Douglas, starting at 8:15.
■ We invite you to watch the parade along Douglas, but please follow Covid
safety guidelines (wear masks and social distance)
○ Class parties will take place after the parade, in classrooms, and then students
will take off their costumes (please have them wear their costumes over their
school clothes) after the party.
○ Costumes - school appropriate...no blood/gore, no weapons, no Halloween
masks or face paint/make-up
○ In the event of inclement weather, we will move our parade into EES and plan on
broadcasting it so parents can watch online.
○ Thank you in advance to all of the room parents providing snacks and games to
make the parties a success!
★ Thank you to everyone for your continued support of our teachers and staff at
EES...we are lucky to have such an amazing, hard-working team at EES!!!
**Reminder that there is no school Friday, Oct. 23.