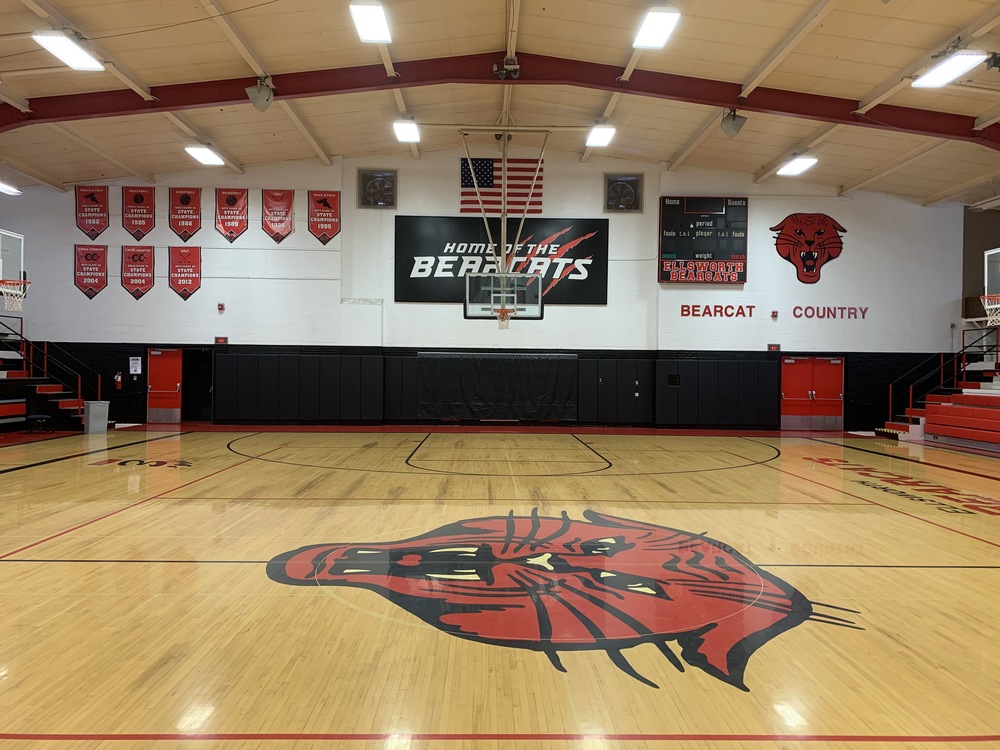 COVID-19 Winter Activity Update
Ron Davis
Friday, October 16, 2020
After reviewing KSHSAA COVID-19 risk mitigation strategies, meeting with NCAA League administrators, and following protocols established by the County Health Department & USD327 Board of Education, Ellsworth Jr/Sr High School and NCAA League schools will be limiting attendance at Winter Indoor Activities due to the large crowds that attend these events.

At EJSHS, we will be restricting attendance to 35% gym capacity which will be roughly 350 spectators. Schools in the NCAA League will utilize a ticket system to manage attendance. For our home activities, EJSHS will split 200 tickets between our student-athletes competing in that activity. For example, if we have 25 boys & 25 girls out for basketball, they would receive 4 tickets per student-athlete. EJSHS will also reserve 50 tickets that the student body can sign-up for prior to a home activity. All NCAA League schools will issue 100 tickets to visiting schools (roughly 2 tickets per student-athlete).

One must have a ticket to pay admission at the gate. If a student or adult has a pass accepted by the host school, they can use that pass as payment as long as they have a ticket for that event. Athletic Directors will manage the distribution of tickets.

If you do not receive a ticket from a student-athlete to attend a home activity, EJSHS has Livestream available for those activities taking place in the EJSHS gym. The following livestream link https://bit.ly/2Eh9LaU will be posted on the headline banner of the district website www.usd327.org. When our teams travel, we will do our best to share Livestream information available from other schools on our website.

Currently, managing attendance for tournaments with a large number of competitors, which is common in Wrestling, is still under review.

EJSHS will continue to REQUIRE the wearing of a Mask at ALL times by anyone in attendance except those student-athletes competing. Spectators will be encouraged to practice safe distancing.

Please know that the NCAA League schools and other opponents this winter will have specific COVID-19 event guidelines for their attendance, and we will pass along this information as we receive it. Any guidelines that are implemented are done for the health and safety our student-athletes, coaches and game day personnel. These decisions will be made in the best interest of our kids and with the focus on them being able to continue to play that sport they love.

Thank you for your patience, cooperation, and understanding.

SUPPORT THE BEARCATS!