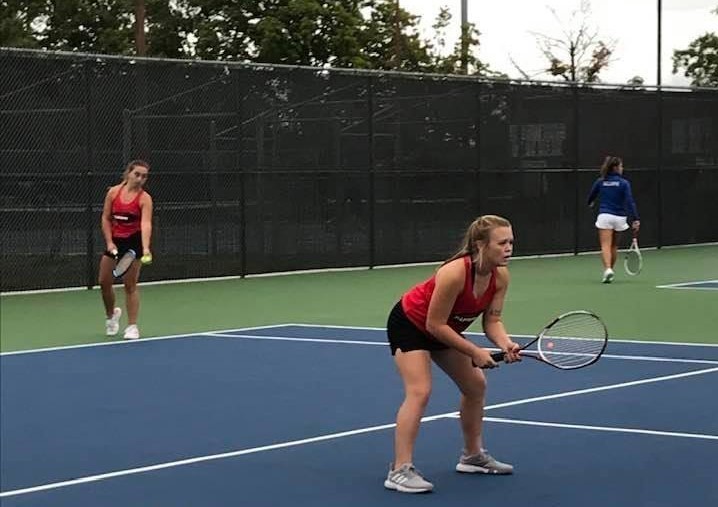 Lady 'Cats Varsity Finish 2nd at Hesston, Just a Point from 1st
Coach Maisog
Thursday, September 24, 2020
The Lady Bearcats Tennis were in action this week as the Varsity traveled to Hesston for a tough invitational.
The Varsity finished in 2nd place as a team, narrowly missing 1st place by one point behind Circle High School from Towanda, KS. The Bearcats had 23 points to Circle's 24, Smoky Valley finished 3rd with 20 points.
Maggie W. and Nicole H. finished the evening in 4th place in #1 Doubles after a very close match in tiebreak. Stephanie S. and Jaycee C. swept the competition in #2 Doubles as they claimed 1st place. Cassie M. finished the night by winning the 5th place match at #1 Singles. Callie S. kept on her winning ways at #2 Singles and placed 1st.
The junior varsity girls traveled to Hoisington in place of Abilene on Monday and Smoky Valley on Thursday. Rachel S. and Stormy T. finished the week with a pair of 2nd place finishes and a 5-2 record at #1 Doubles. Rebekah V. and Emma S. competed well in the week at singles, earning a couple of medals and finishing with a 4-3 and 3-3 records respectively.
The team travels to Smoky Valley on Monday, September 28th.
Above photo courtesy of Jean Soukup.