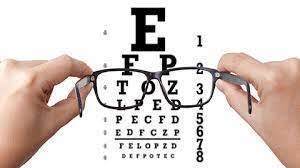 Vision Screening Exemptions
Bonnie Peterman
Thursday, September 17, 2020
Annual Vision Screenings are being scheduled now for Kdg, 1st, 2nd, 3rd, 4th, 5th, 7th, 9th, 11th grades, students with an active IEP, and any student as requested from parents or teachers on an as needed basis.
Based on recommendations from the KDHE during the COVID-19 Pandemic, if your child is currently under the care of an optometrist and has had a professional vision examination done within the last year, please let me know if you would like to exempt them from this year's school vision screening. We are following best practice safety guidelines including hygiene, disinfecting of room and equipment, providing ventilation of exam room, wearing masks, and maintaining our social distancing while waiting.
Let me know if you have any questions. You may email me at Bpeterman@usd327.org.